Nestled deep in the woods of Rock Point is a beautiful and rustic conference center called Bishop Booth. This venue is perfect for outdoor enthusiasts who are looking to disconnect from the hustle and bustle of Burlington while still being close to the conveniences the city offers.
Whether you are planning an offsite meeting, a wedding or a multi-day retreat, Bishop Booth is a great choice and here are 5 reasons why.
Lodging with views of Lake Champlain
There are 17 guest rooms available at Bishop Booth. Many of the rooms have stunning views of Lake Champlain, allowing guests to watch the sunset over the water during their stay. Others are surrounded by peaceful and secluded woods, allowing for guests to disconnect even more than they already have (and maybe even have the chance of seeing wildlife).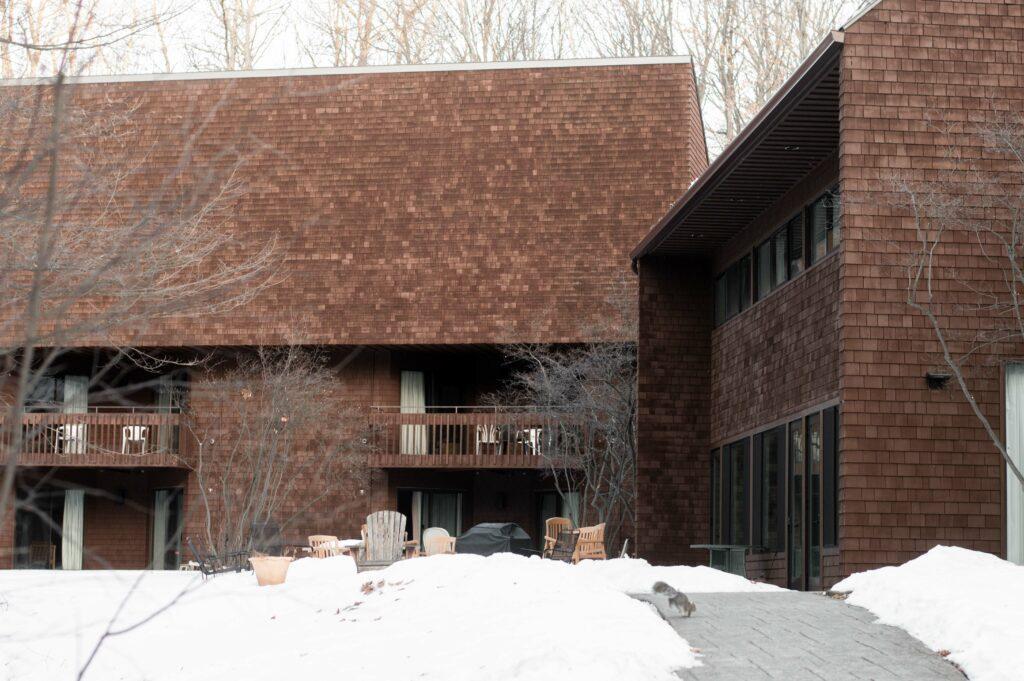 Access to Rock Point trails
During a stay at Bishop Booth, guests have complete access to over 2 miles of stunning hiking and walking trails. Many of these trails lead to Lake Champlain, where hikers can enjoy a relaxing walk along the shoreline. These trails are also privately owned so you shouldn't see many other people during your hike! There is even a small private beach.
Perfect for retreats
Bishop Booth is the ideal location for any event where you want your guests to stay onsite. Retreats, family reunions and even weddings are right at home. It's a place of solitude that allows for concentration and reflection. Although you are only a few minutes out of the city, you will feel as if you've been transported deep into the Green Mountains.
Six designated meeting rooms
The meeting rooms at Bishop Booth are very unique and also quite peaceful. There are six different rooms to choose from, ranging from a library with a long meeting table and a gorgeous view to a quaint little room with a few couches and chairs. No matter what kind of a meeting space you are looking for, Bishop Booth will have it.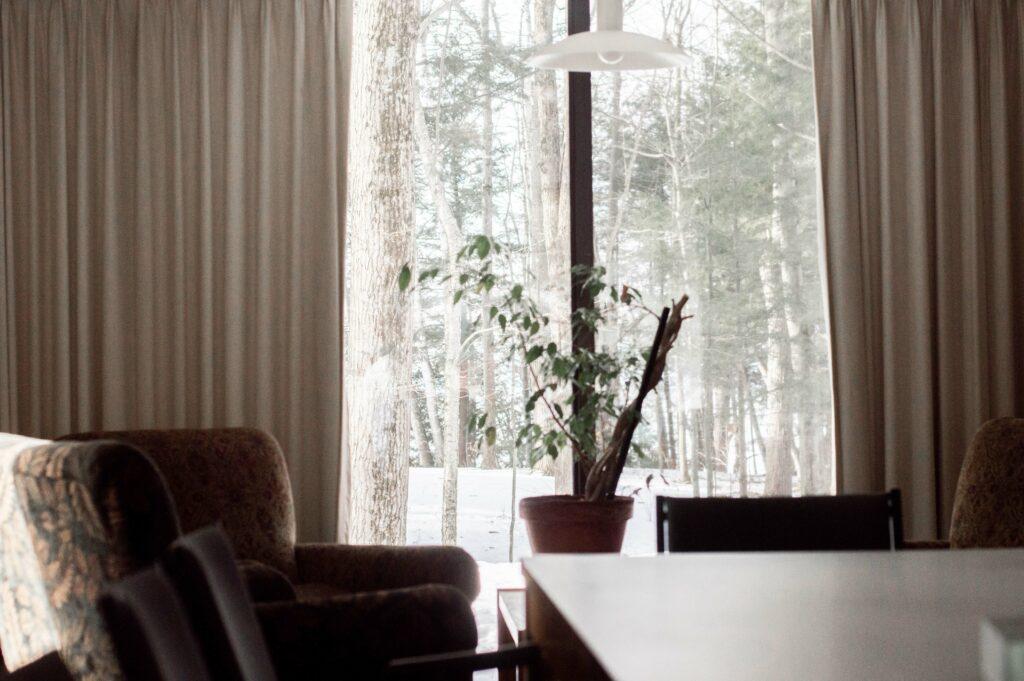 Delicious menu options- created by us!
For every event held at Bishop Booth, we are the caterer! We have created special menu options for breakfast, lunch and dinner just for our clients at Bishop Booth. Have your Sugarsnap favorites all day long! We also work very closely with our clients to meet all of their needs, including allergies and dietary restrictions.
We could give you an extremely long list of reasons to book with Bishop Booth, but we will leave it at these 5; beautiful lodging, access to private trails, retreat perfection, unique meeting rooms, and amazing menu options. What more could you need?
More Articles You Might Like: