Picnic weather, we love you! There's something big to be said about a hot grill in the middle of the summer. Or a perspiring glass of lemonade. The sights, tastes and smells of the warmer months are oftentimes the memories we're left with after attending an enjoyable celebration.
In Burlington, Vermont, there's plenty of opportunities to take in the fresh mountain air and honor those precious life moments that are most important to you. If you're planning a company picnic, backyard family reunion or day-before-wedding gathering, there are plenty of food options to consider for your celebration.
BBQ is always top of mind when planning an outdoor event. Remember that there's more to it than hamburgers. Here are some BBQ ideas for your next special outdoors event: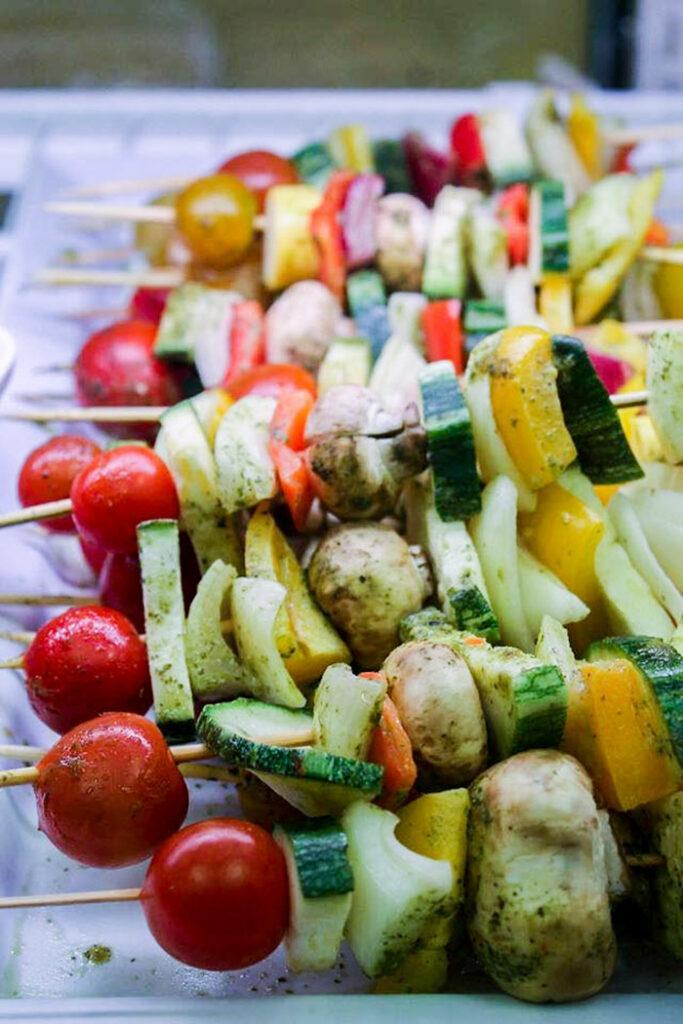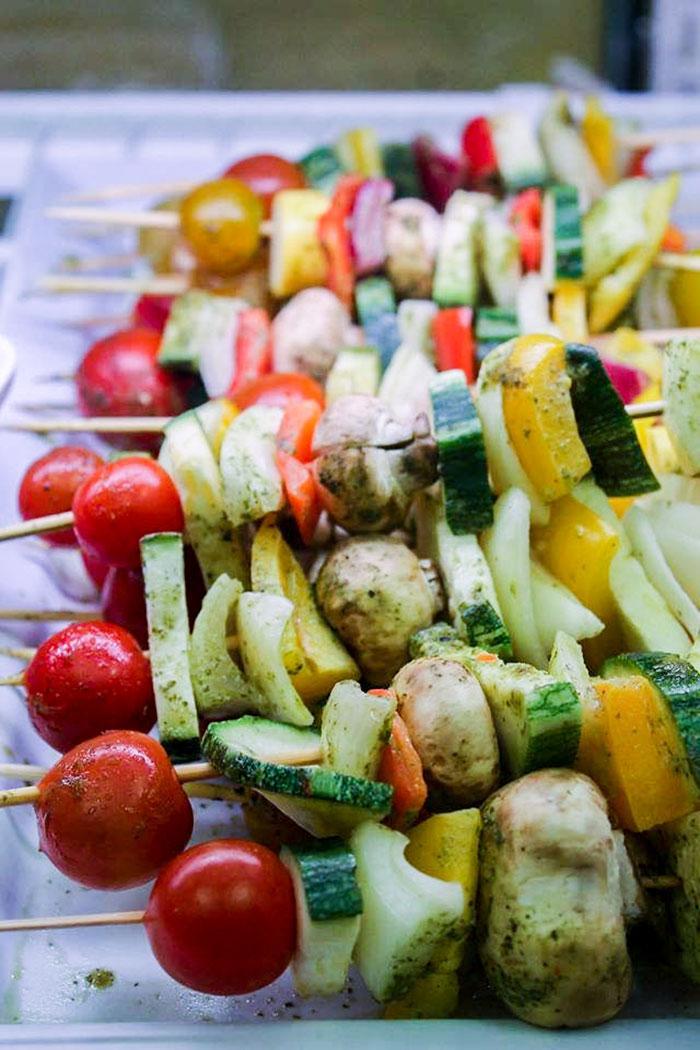 Picnic stations add variety
A BBQ picnic station is a fantastic way to liven up your outside gathering. It gives your guests the opportunity to mix and match. Providing them with a full plate with an assortment of colors, textures and sweet and smoky flavors is definitely the way to go.
Consider a station dedicated entirely to southern BBQ, starring pulled pork. Pulled pork is great because it holds up well. And when's the last time you had pulled pork at an outdoor birthday party instead of a hotdog? Switch up your menu with this mouthwatering ensemble:
Southern BBQ
BBQ pulled with pork mac and cheese, grilled corn on the cob, baked beans, country coleslaw, jalapeno cornbread with butter

Summertime breezes sometimes bring amazing scents. How about giving your reunion a spritz of the Mediterranean: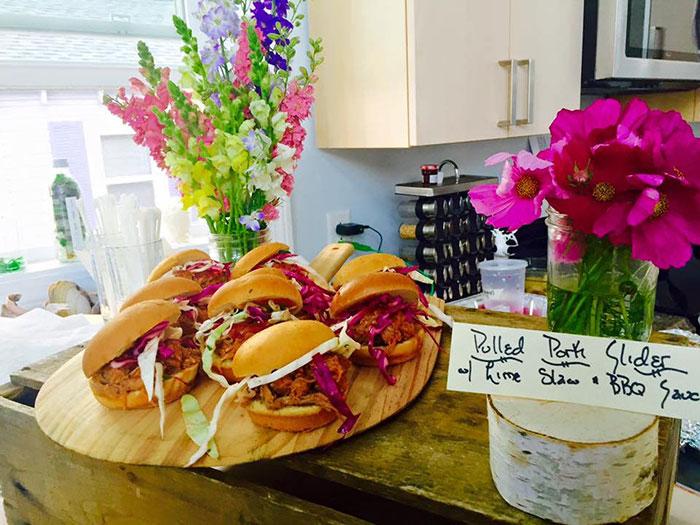 Mediterranean Grill
Grilled sliced chicken, vegetable kabobs, black lentil salad, Israeli couscous salad,
tomato-cucumber-feta salad, grilled flatbread, baba ghanoush, hummus, tzatziki
You know what's another fun station you don't see at a lot of picnics? A taco bar. We know what you're thinking: "Why would I have a taco bar at my company picnic?" Because everyone loves tacos, that's why. This station is one of our absolute favorites to recommend:
MYO Taco Bar
Beef carnitas with refried black beans, seasoned rice, flour tortillas. Toppings include:
cheddar, cilantro lime sour cream, pickled jalapenos, shredded cabbage, pico de gallo,
tomatillo salsa and salsa rojo.
Mouthwatering entrees
Perhaps you're not envisioning a station setup and are more interested in a wholesome sit-down meal. Maybe one BBQ item is enough to satisfy appetites and you'd like more than one style entree. Here are some entrees and salads off our picnic menu that we generally like to recommend:
Jerk chicken
Lemon herb chicken
Pulled pork
Braised beef with chimichurri
White wine poached salmon
Puerto Rican braised pork shoulder with mild chilies, lime and oregano
Summer quinoa salad
Tomato, cucumber and feta salad
It's important to create a menu for your guests that appeals to all types of dietary preferences. With the continued demand for health-conscious options, it's always a good idea to incorporate items that are made with fresh, local ingredients. At Sugarsnap, many of our menu items are made from herbs, vegetables and fruits that are hand-picked from our farm.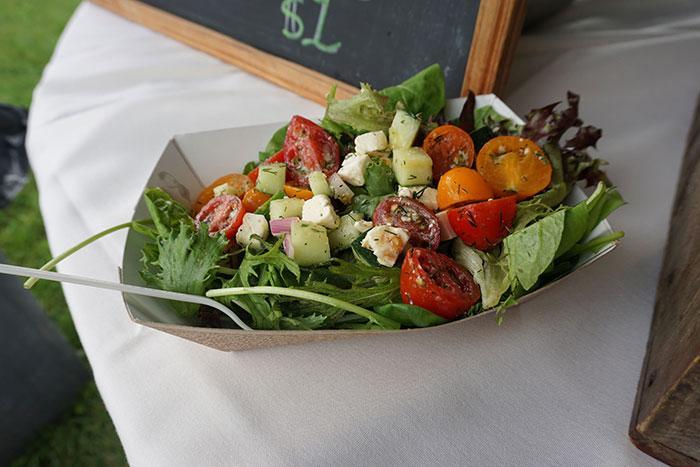 A menu for both drop-off AND staff events
Our Picnic Menu has been designed for both drop-off and staffed events. It includes casual, delicious foods that are budget-friendly. If you need a server for your event, we'd be more than happy to provide one! Our team is made up of fun-loving, knowledgeable individuals who are passionate about delivering fast, efficient service for all of our clients.
When's your next outdoors event? What are you celebrating? Also important: what's YOUR favorite type of BBQ? We'd love to hear about it!
More Articles You Might Like: