Interested in providing lunch or take home meals for your staff? Contact us.
What a difference a few weeks can make!
Catered lunch at work used to mean sandwich platters, self serve salads and a communal meal. Not now. The coronavirus pandemic has changed every aspect of how we work, including meals.
At Sugarsnap, we are offering safe, delicious meals for your team in two formats: Meals Ready to Eat Now and Take-Home Ready-to-Heat Meals. The benefits for your team include:
Less social time going out to find lunch or bring your own
Fewer deliveries coming to the facility
Less social contact in the breakroom or kitchen
People feel cared for
Meals are nutritious, safely prepared, and individually packaged
Individually Packaged Lunch or Dinner
We are offering a list of both hot and cold options that we will update each week. Please see our current menu and place your order online here. To place an order online, we require notice of three business days. If you need meals sooner than that, please contact us and we will do what we can.
Meals are delivered ready to eat in recyclable or compostable packing. You can order any number of each option for each day. Also, if you want to set up a daily lunch delivery program, we will work with you to customize the menu and add more variety for the week. We have the menus, transport equipment and systems to provide a large volume of safe meals for your staff.
In addition, we are offering volume discounts for large and frequent orders. If we provide more than 100 meals for your staff in one week, we will give you a 10% discount. For more than 200 meals in one week, you get a 15% discount.
Here is a recent hot lunch that we delivered for 100 people. Grilled chicken thigh with rosemary-lemon pan sauce, roasted broccoli & cauliflower and spring vegetable risotto.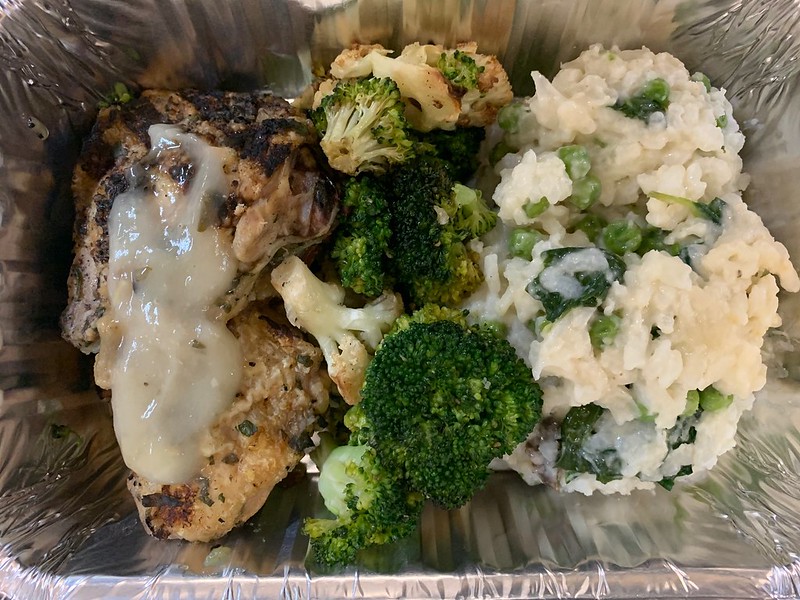 The lunches are kept hot for delivery using insulated carriers. And we are able to do large numbers of lunches. We recently delivered 102 hot lunches daily for two weeks for a local company.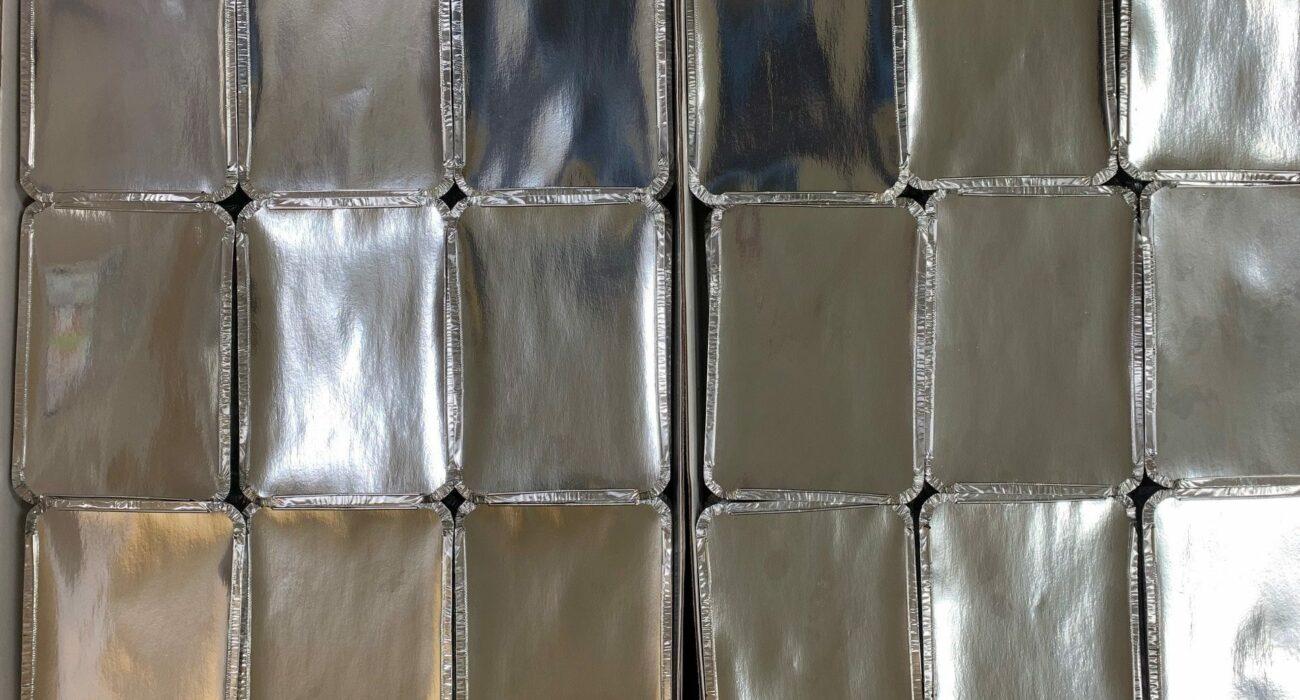 We have hot options as well as cold options, such as sandwiches, salads and bowls.
Take-Home Ready-to-Heat Meals
We are also offering family meals for your employees to take home at the end of their shift. This includes quarts of chili and soup and small pans of one-dish meals such as shepherd's pie and chicken enchiladas.
We recently provided 85, 2-serving containers of macaroni & cheese with ham and peas to a local company.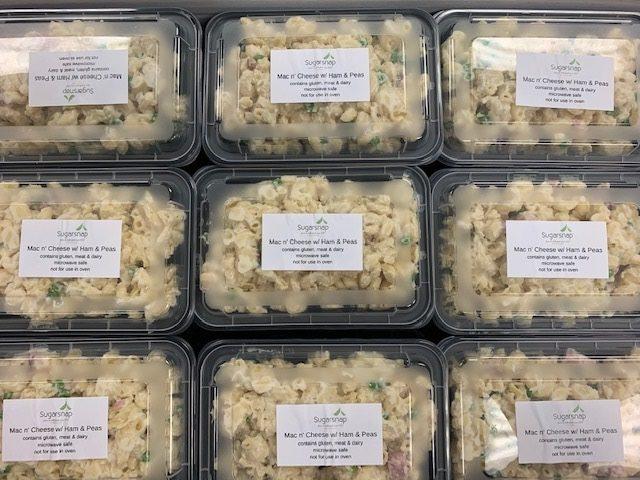 And here is a rack of shepherd's pie, ready to be packed and delivered to another manufacturing client. Their employees each took home a 2-3 serving shepherd's pie, ready for dinner.
We are developing a weekly menu of available take-home meals. If you are interested, please contact us for more information and to be on our email list.
I'd also love to hear from you about your needs and challenges related to helping your staff have safe, nutritious food at work. This is new territory for all of us, and all of us at Sugarsnap are working to be flexible and creative as we adapt to this new world.