The Snap Way
We are a team of experienced catering and event professionals. We love sharing Vermont-grown produce, pasture-raised meats, craft beers and locally distilled Vermont spirits in expertly executed parties with you. We connect people through food, events and celebrations.
Our Story
20 years of hard work, great food and amazing community partnerships.
By Abbey Duke, Founder & CEO
Way back in 2002, I decided that I wanted to pursue my dream: to start a farm-related business. I had worked as a journalist, a field biologist and a marketer, but I kept learning that I didn't want to work for someone else. In 2002, I quit my job in content marketing at Gardener's Supply Company and enrolled in (Abbey) Duke University—my own personalized graduate program.
I designed the program to gain experience and learn skills so that within two years, I could open a business that involved growing product in Burlington's Intervale and selling the end product. I worked for Will and Judy Stevens at Golden Russet Farm in Shoreham. I attended business workshops, and I spent a winter in Costa Rica working on an agroecology project. In 2003, while applying to rent land in Burlington's Intervale, I had the opportunity to rent a small kitchen and retail space at the top of the hill on Riverside Ave.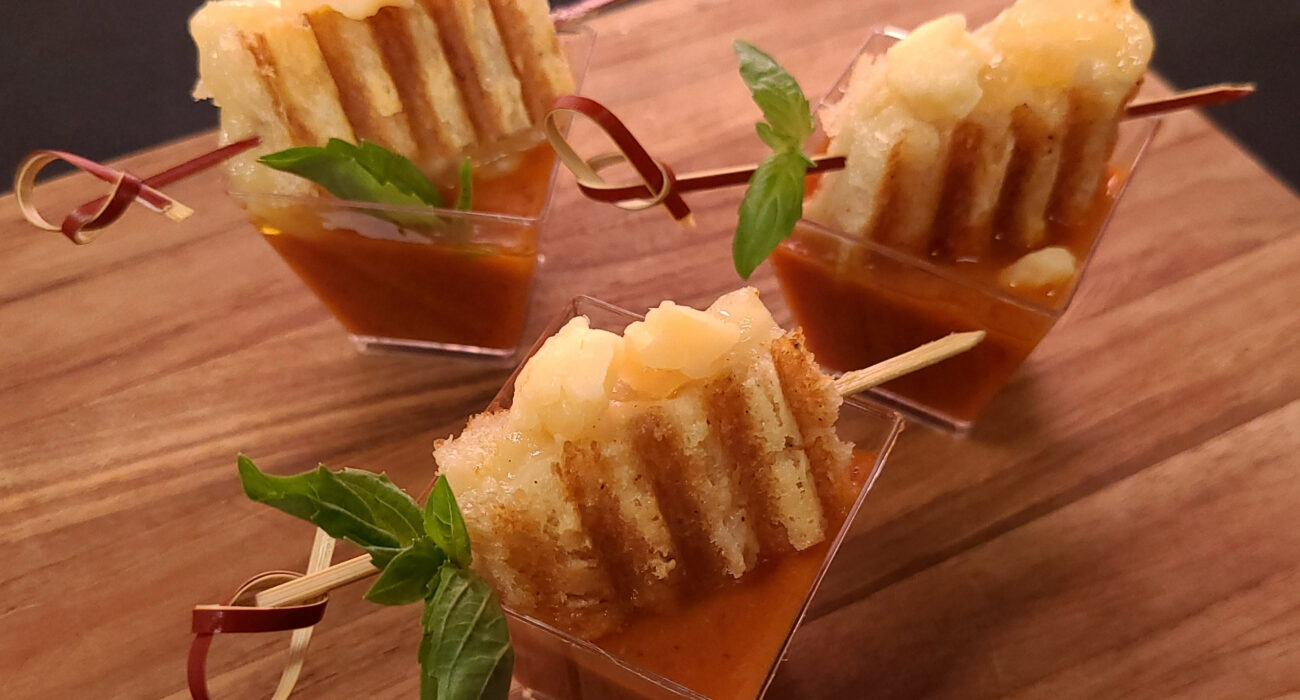 The little building had been a late-night fried chicken wing place and was in disrepair. Yet, all I saw was potential. I didn't quite know what I was getting into, and that was probably for the best. I teamed up with two chefs, Kirk and Katie Fiore, and together we founded Sugarsnap and built the original business together. We renovated the building together. We even rented a jackhammer to make space for new plumbing.
We opened Sugarsnap in December 2003. The original business model focused on freshly prepared take-out lunches and take-home dinners with catering on the side. I ran the business and the farm, and Katie and Kirk ran the kitchen. I would work on the farm in the morning, scrub my hands and then work the counter during the lunch rush and pay bills in the afternoon. The business grew—especially catering. By 2008, we had maxed out the 1,000-square-foot building, and it was time to make a decision: do we get bigger and put in a new kitchen, or do we stay small? Kirk and Katie decided it was time for new challenges and left the business. And I decided to grow.
I raised money and put in a 4,500-square-foot catering and commissary kitchen in Technology Park in South Burlington. We added a bar service and expanded catering even more. We added a café at our new kitchen, kept the Riverside store and then took over running the café at ECHO on Burlington's waterfront. It was a challenging time. Ultimately, it became clear that the business was too complicated, with three cafes, a farm and a large catering operation.
Over two years, we closed down all three cafes so that we could focus exclusively on catering. That focus has paid off. We grew to be one of the largest off-premise caterers in the area.
2020 was on track to be our best year ever, when… well, we all know what happened. We immediately launched a home delivery service and looked for opportunities. I was able to secure a contract with the state of Vermont providing meals for people the state housed in area hotels. For 13 months, the Snap team cooked and delivered over 600,000 meals to unhoused people in four VT counties. I am really proud of my team and our ability to adapt during such a challenging time.
In 2021, we transitioned back to event catering, and we have been busier than ever. As we look to the future, we are really excited about the partnerships we have with our venues, vendors and partners. And we are excited to keep growing, adapting and improving—as individuals and as a company.

"We love Vermont and showcase award-winning foods and beverages produced and harvested in the Green Mountains "
— Abbey Duke, Founder & CEO
Our Principles
19 years in business and our core principles remain the same: community, teamwork, integrity and quality products.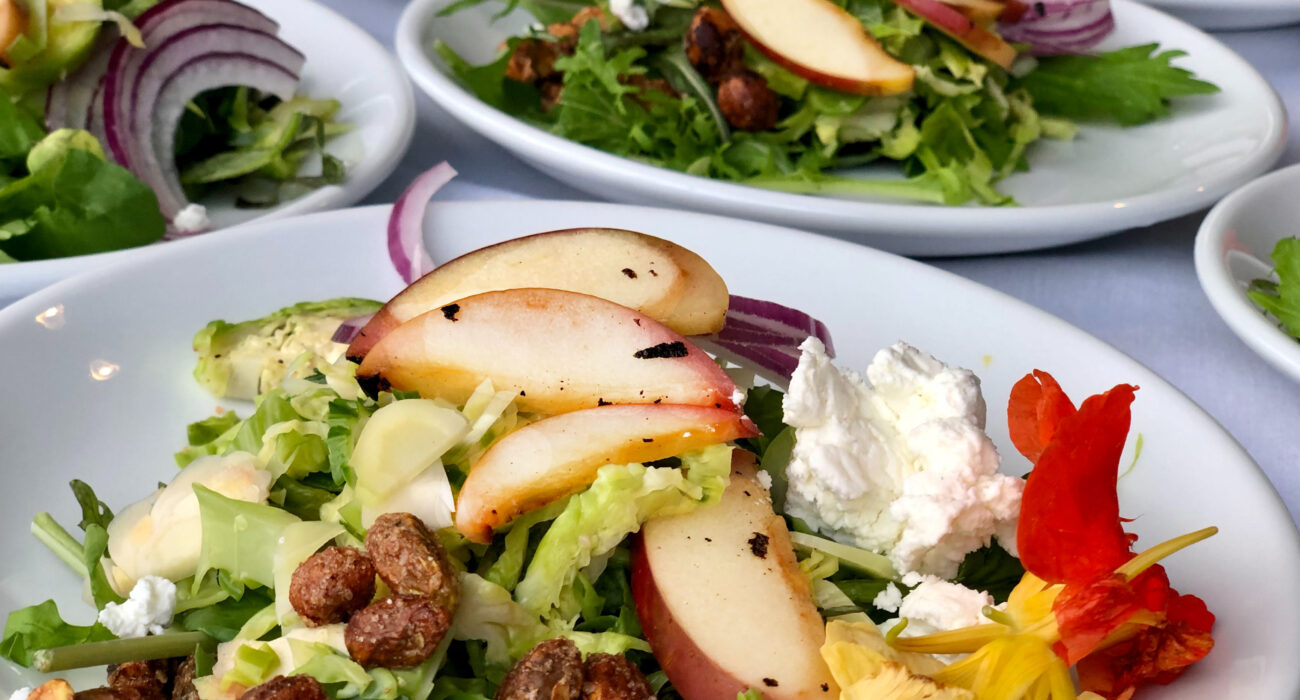 Our Local Network
Access to world-class local suppliers and ingredients from our own backyard. It's amazing how much the Vermont marketplace has expanded compared to when we started in 2003.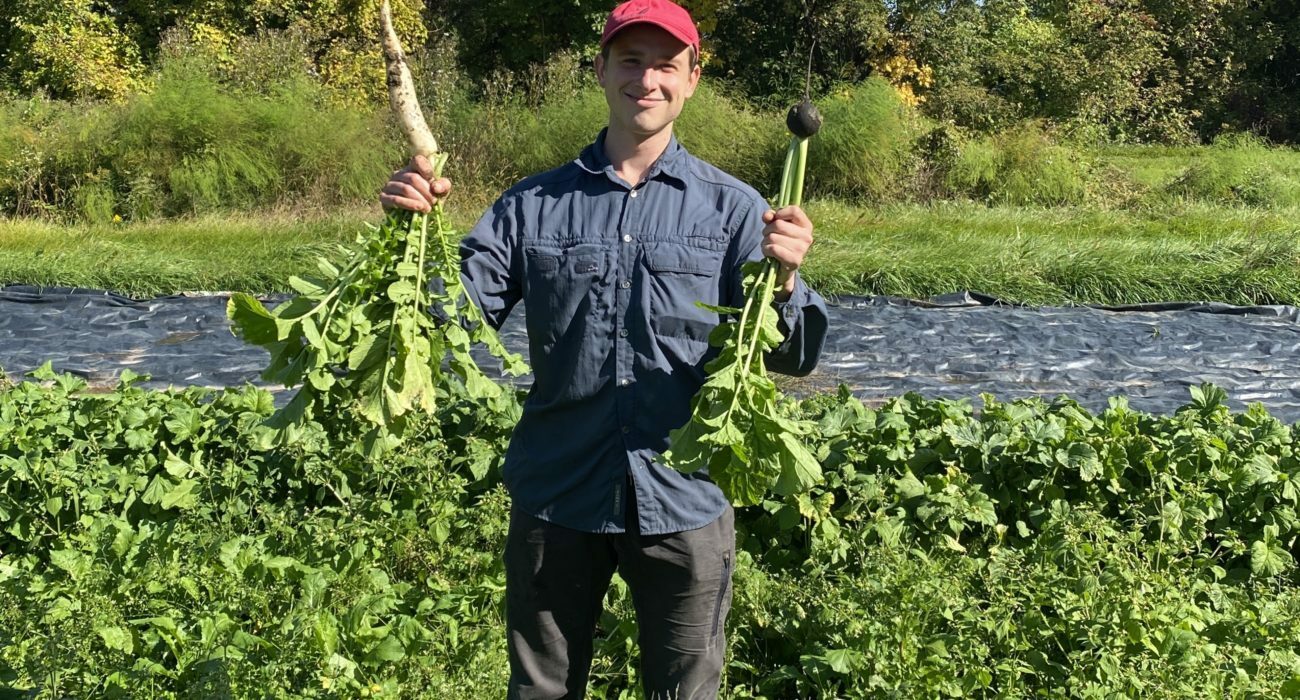 Our Fantastic Team
Sugarsnap's creative staff is the heart of our business.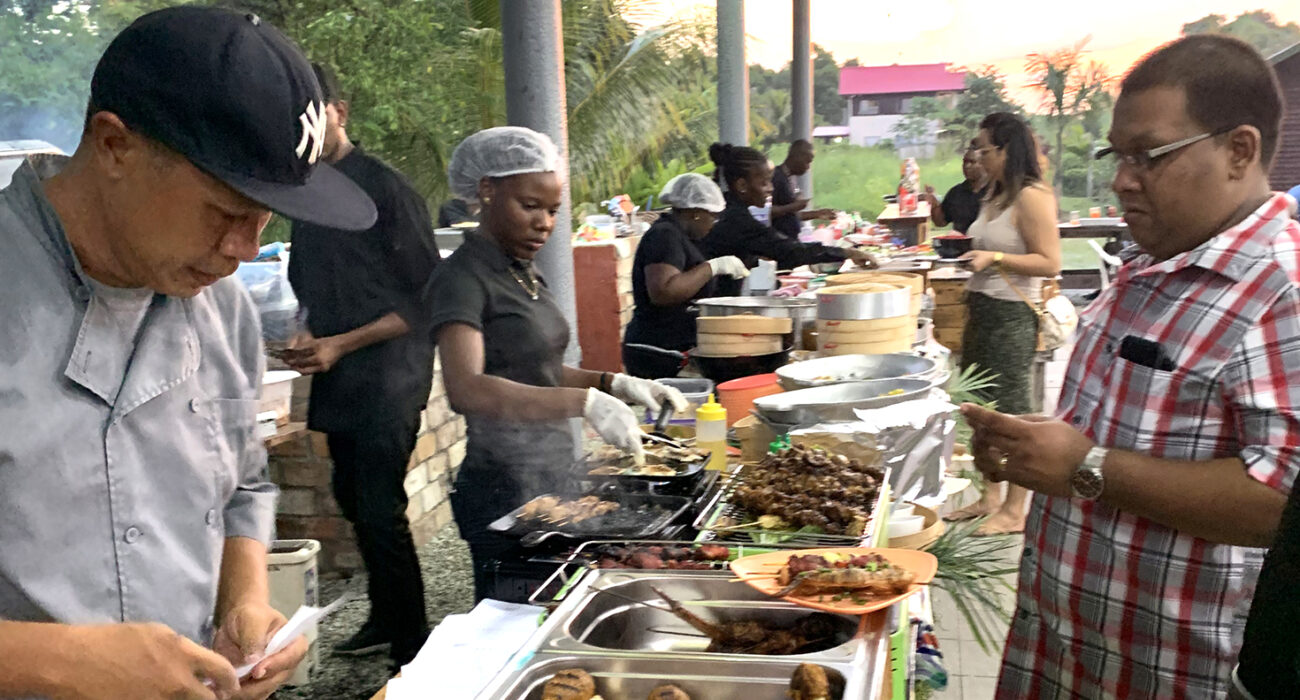 Belief in the "Win-Win"
Business is not a zero-sum game. By building rich relationships and partnerships, everyone succeeds.
Meet the Sugarsnap Team
The best Management, catering and event professionals in the business!
Abbey Duke
Founder & CEO

During Sugarsnap's 19-year journey, Abbey has been at the helm every step of the way. Her business goal?  Build a sustainable, year-round catering business by diversifying event niches, partnering with exclusive venues, providing well-paying jobs, and exceeding guest expectations with flawless service.

Education: (Abbey) Duke University, Emerging Leaders, SBA 2017, Macalester College

Board Member: Vermont Businesses for Social Responsibility, 2022, Vermont Fresh Network  2008-2014, Burlington Parks Commission 2021-present

Speaker: Catersource international catering conference: 2020 & 2021

International Projects: Suriname reverse exchange, 2019 after hosting a young chef through Young Leaders of the American's Initiative (YLAI) in 2018

Ordering: Coffee, ribeye, 92% dark chocolate, eggplant, green goddess dressing

86: Ripe bananas, persimmon, breakfast

Previously: Journalist, field biologist, marketer

Superpowers: Smiling, if Abbey is stressed, you can't tell. Vision, she operates with one eye on the present and one on the future. Adaptability, during Covid 19's quarantine mandate, Abbey successfully adjusted her business model by working with the State of Vermont to feed 1,000 Vermonters daily

Fork, Knife or Spoon? Fingers, if need be

Down Time: Tennis, cross-country skiing, gardening, keeping up with two-middle schoolers, taste testing

Kitchen/Building/Business Hack
You know how some people talk? Abbey moves into new territory with curiosity and trust. She's a student of best-practices who pays employees a livable wage and asks them what they want to do and how they want to grow at the Snap

Anthony Fountain
Event Chef

Snap Acts: Family-meal master, creative, high-energy jack of all knives

Ordering: Spicy tuna maki rolls, chicken nuggets, gnocchi, veal marsala, whiskey, rum, barbecue sauce and mango juice

Education: Classically trained chef

86: Cantaloupe

Life Before Sugarsnap: Banquet kitchen cook, caterer and Thai restaurant cook in Vermont's Northeast Kingdom

Pride: The 11 inch rainbow trout tattoo on his forearm

Fork, Knife or Spoon? Chopsticks

Barb Leslie
Event Chef, Operations

Snap Acts: Operations & systems management, chef and food photographer

Education: Paralegal, Woodbury College, VT; MS Community Economic Development, SNHU, NH

Ordering: Veal marsala, BBQ, Mezze Platters and Pecan Pie

86: Urchin, goat guts and octopus

Life Before Sugarsnap: Program Manager, USAID International Development initiatives and Executive Director for non-profit organization in Haiti

And: Lover of Paco the Great, Barb's Yorkshire Terrier. Published photographer, modern and improvisational dancer, multilingual problem-solver

Fork, Knife or Spoon? Barb loves to spoon!

Chris Hechanova
Executive Chef

With more than 20 years of experience, Chris brings a well-seasoned hand to Sugarsnap. His expertise is executing high-volume, high-end culinary recipes and menus

Snap Acts: Planning and plating, budgeting, ordering, recipe testing, training, menu development and quality checks

Education: Classically trained chef

Food Philosophy: The intersection between the art and science of cooking combines well-studied culinary technique with passion for food and flavor 

Ordering: Anything homemade: Mom's home-cooking, preserved lemons, anchovies, house-cured meats

86: Clove, durian and lousy marinara sauce made with corn syrup

Superpower: Training Joaquin, his pure-bred, 160-pound Cane Corso Italian Mastiff

Off-the-Clock: Woodworking, Formula One, Golf, Football and being a great Dad 

Kitchen Hack: Dicing hard-cooked eggs fast by pressing them through wire cooling racks, with one rack vertically oriented and the other horizontal, he builds a flash-dicing a grid

Emily Bombard
Event Chef

Snap Acts: Event chef, food procurement, inventory and vendor management

Education: New England Culinary Institute, VT

Superpower: If we only had a meat grinder, food dehydrator, rug cleaner, commercial juicer, double-basket fryer, extra sous vide, ice cream maker or a 9-piece garnishing tool set—never mind, Emily has them all in her personal inventory

Memorable Event: Catering an art museum event in Phoenix for 3,000 guests

Ordering: Pasta, Parmesan Goldfish, carbs

86: Raw peppers, onions and mayo

Off-the-Clock: Emily has three children, dresses in whatever crown, tutu or tiara they think matters and loves to shop for off-beat kitchen tools

Fork, Knife or Spoon? Chopsticks

Jen Wool
Marketing Manager

Snap Acts: Harvesting fresh stems from the Sugarsnap flower farm, marketing, communications, bartending and events

Education: BA, US History, UVM, VT; MSA, Business Management, Saint Michael's College, VT

Ordering: Ceviche, rhubarb, oysters, brisket, sushi, BLT's (w/iceberg), squishy bacon, baked potatoes, Gorgonzola, passion fruit and Honey Crisp apples

86: Lima Beans, donuts and milk

Off-the-Clock: Garden, travel, film, renovations, volunteer and other people's cooking

Surprise: Marketing director for international cardiovascular scientific sessions with 35,000 attendees

Fork, Knife or Spoon? Ladle

Most Likely To: Cut in line at a buffet

Life Before Sugarsnap: Columnist, film publicist, co-producer, marketing director, business owner, chief development officer

Kitchen Hack: Treasure hunter–uses a lobster fork to pry away pistachios and chocolate chips in ice cream

Joe Hoffman
Event Chef

Snap Acts: Our seasoned high-end production chef, inventory management and recipe development 

Education: Classically trained chef

Superpower: Metal Detecting, his best find was a 1820's militia belt buckle and an iPhone plowed into an icy snowbank in the middle of a serious VT winter

Ordering: French cuisine, macaroni and cheese, Vermont venison stew and deer heart

86: Dislikes avocados; loves guacamole, dislikes anchovies; loves Cesar dressing

Off-the-Clock: Travel, sports (baseball and football), master marksmanship and fly-fishing. Joe loves cooking and being outside

Kristen Beaver
Event Producer

Snap Act: Event planning and implementation, on-site operations, guest relations, event staff management, tastings, creative site-design and fit-up

Education: Caliber College, CA

Ordering: Spicy Mexican candies, chili gummies, Vero Rebanaditas-spicy watermelon lollipops, Pulparindo Extra Hot  Tamarind Pulp Candy, hot lemon water with salt

86: Waffles and pancakes

Life Before Sugarsnap: Amphitheater of the Redwoods, Wedding and Catering Coordinator, Staff Manager & Buyer, CA

Off-the-Clock: Design, hiking and Koda, her 106 lb Native American Indian Dog 

Knife, fork or spoon? Spoon, it holds the most food

Superpower: McGyver extraordinaire—can rig, rope, tie, fix, level, smooth and straighten anything that goes sideways in-a-pinch, on-a-dime

Martin Menendez
Event Producer

Snap Acts: In addition to producing events, Martin manges the Sugarsnap bar program. you'll find him imagining and mixing seasonal drinks with freshly pressed juices, mashes, spices and fruit purees. on the bar side of the house, he manages inventory, product development and quality control.

Education: Business Administration, Universidad Nacional de Gral. Sarmiento, Buenos Aires, Argentina

Ordering: Shellfish and empanadas

86: Cilantro, egg whites

Life Before Sugarsnap: Martin's father owns and operates a commercial and retail bakery in Buenos Aires. Martin grew-up in the bakery, apprenticed, attended business school and worked for his father managing the books and front-of-the-house retail sales

Fork, Knife or Spoon: Swizzle stick

Off the Clock: Mountain Biker, road biker, snowboarder and home cook

Bar Hack: Quickly icing-down beverages by wrapping bottles in parchment

Michael Kilhullen
Kitchen Manager, Event Chef

Snap Acts: Production, cooking, packaging, plating and systems management

Education: New England Culinary Institute, VT

Ordering: Cheesecake, pie, topside Rouladen, Sauerbraten, Squid Pad Thai

86: Mint and anything flavored with anise 

Fork, Knife or Spoon? Spork

Off-the-Clock: Building computers for fun, cats and cooking shows

Superpower: He's a Sabre Fencer

Patrick Schafer
Farm Manager

Snap Acts: Plants, tends and harvests fresh food from the Sugarsnap farm

Education: Food Systems Management, MSc, UVM, VT

Superpower: planting and harvesting 10 varieties of tomatoes, 6 peppers, 3 cucumbers, tomatillos and eggplant, 10 varieties of squash, 3 types of beans, 3 distinct kale varieties, 4 radish, 2 onion, 2 lettuces as well as asparagus, turnips, broccoli, mizuna, shiso and culinary herbs

Farm Work: Along with Abbey and the team, Patrick prunes and tends three varieties of currants, as well as gooseberries, blackberries, plums and pawpaw

Ordering: Dried insects, mealy worms, boutique pizza

Off-the-Clock: Performance artist, heirloom seed collector and gardener

Samantha Kilhullen
Event Producer, Lead Baker

Snap Acts: Event production, lead baker, recipe and menu development, food photographer

Education: New England Culinary Institute, VT

Ordering: Cake, cookies, mashed potatoes, salmon sushi

86: Olives, capers, mushrooms and anything spicy

Off-the-Clock: Travel, shopping for kitchen gadgets and developing offbeat, cookie recipes

Fork, Knife or Spoon? Whisk

Loves: Her cats Poppy and Allie, she's an EZ-Bake-Oven aficionado from way back

Superpower: Makes 405 pies annually in less than a week for Burton Snowboards: apple, chocolate pecan and pumpkin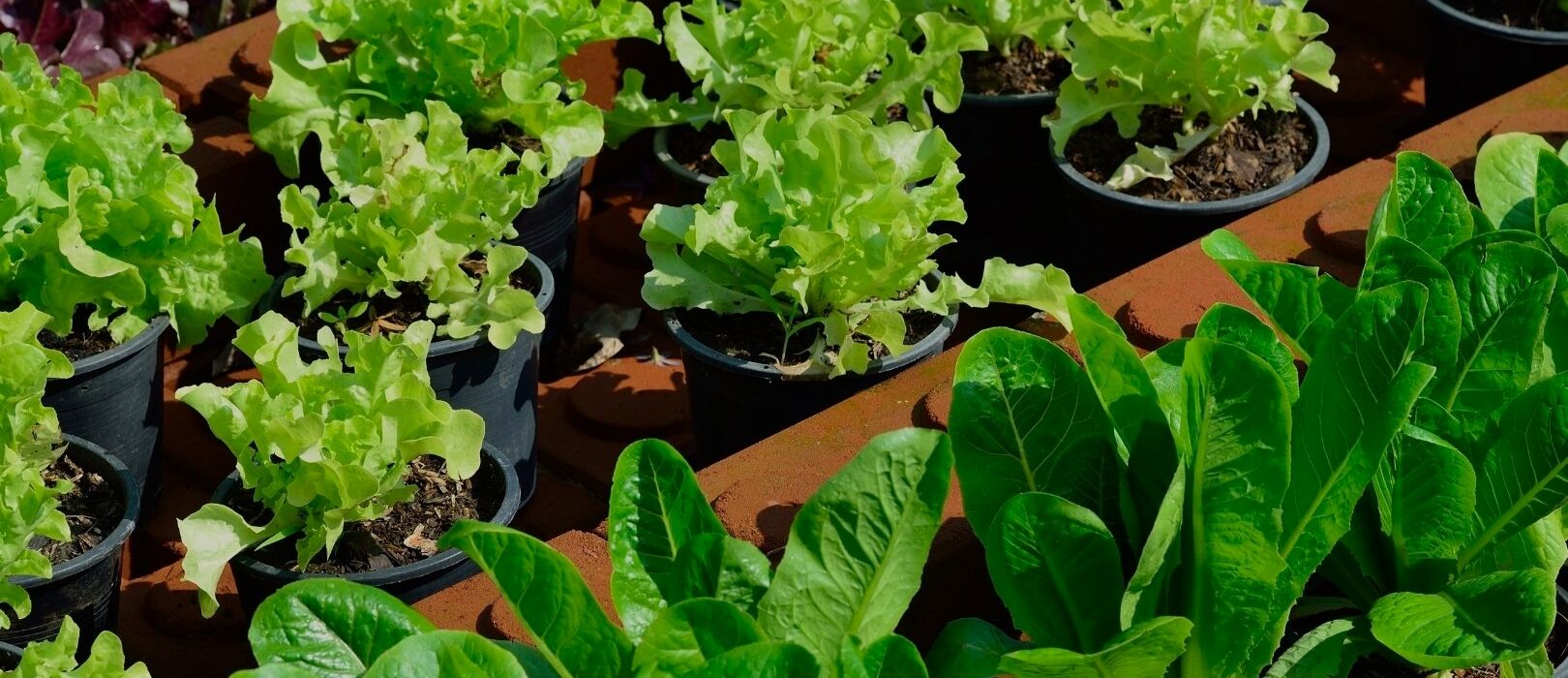 "Our dedicated team of skilled, creative culinary pros have years of experience and take great care of you and your guests."
— Abbey Duke, Founder & CEO
Truly Vermont.
Enjoy our catering at one of Vermont's best venues.