We are excited to introduce you all to our new chef, Christian Sibucao.
He moved to Vermont from Connecticut to take over as our Executive Chef. Previously, he worked at a number of New York's top catering companies. Our goal is to be an outstanding farm to table caterer that stays true to who we are, but also has the sophistication and professionalism of a larger company. Christian has brings an intensity and passion for food and catering, and a lot of knowledge and skills for off-premise catering.
Here he is in our greenhouse in the the Intervale: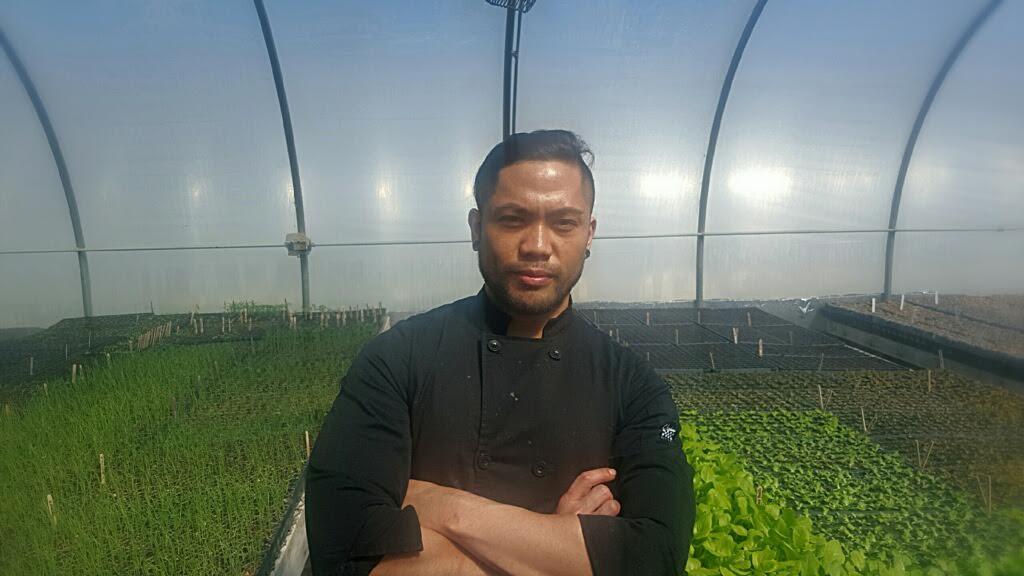 Christian is really excited to experience his first Vermont summer. And pretty soon our farm veggies and herbs will start coming in. We all can't wait for that!