Many people perceive a healthy distance between where food comes from and the dinner plate. But how "healthy" is that distance really? So much of that space is occupied by over-processing, chemicals, and preservatives. By the time that food hits your table, it's really only a shell of its freshest self.
This is what makes the farm-to-table philosophy so meaningful. The farm-to-table movement aims to reduce that space and make our clients fresher, healthier, and smarter eaters by buying directly from farmers and growers. Catering with fresh ingredients from our farm brings people closer to their food and our community, and our dishes require more care and effort because of what goes into growing and sourcing them – maintaining their most natural form.
Our experience in farm-to-table has taught us a lot about agriculture, culinary and our clients. It's only fair to share some of that knowledge with you.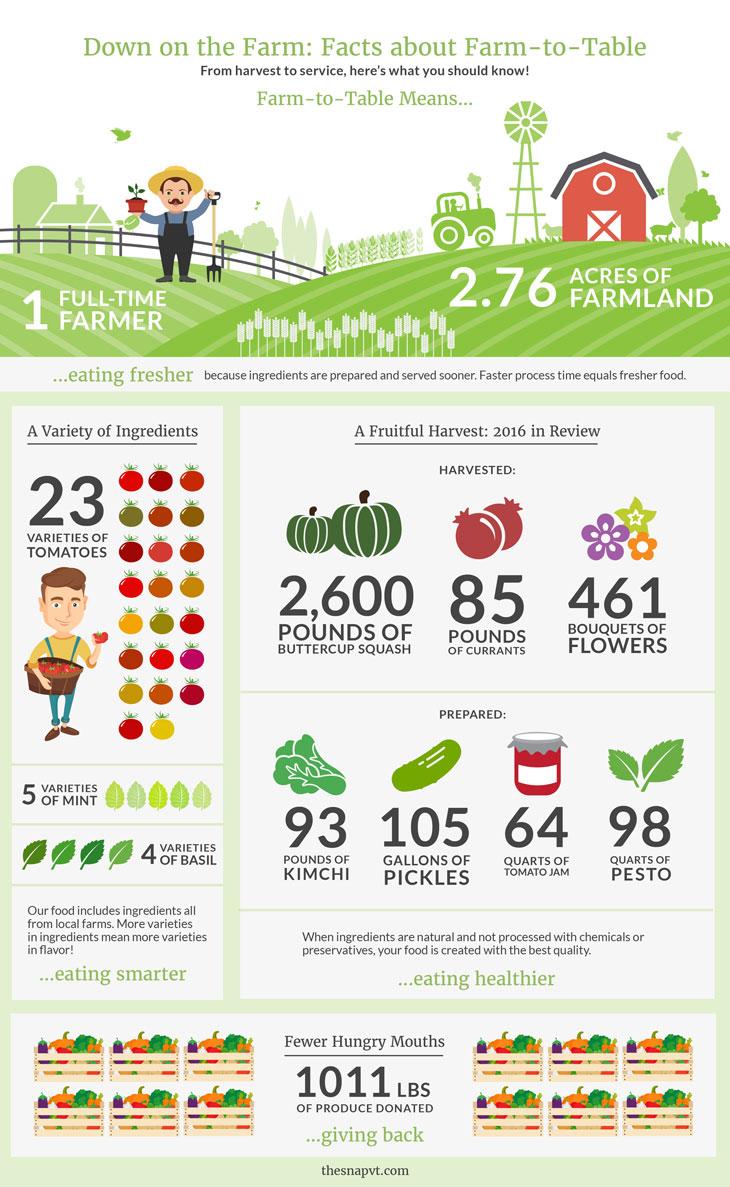 Our passion for farm-to-table catering runs deep. We believe every ingredient is perfect just the way it is, and that through some culinary savvy and skill, it can be transformed into a fresher, healthier and more thoughtful meal for our clients.
Want to learn more? Contact us online here or give our team a call at 802.861.2951 to discuss farm-to-table catering for your next Burlington area event.