With the greenhouse planted, it was time for the next step: getting ready for lunch.
We went to the Central Market to shop for fish and produce. This market is a huge, indoor market right on the river downtown. Early in the morning, it is humming with activity. The first floor has a huge range of fruits, vegetables, fish, meat and more. The second floor has clothing and household goods. I love walking around markets and seeing what farmers are growing (and what people are eating). This market was filled with tropical fruits (especially mango, passionfruit, jackfruit and much more) and heat loving vegetables (like bitter melon, eggplant, calilou, cassava and much more). Here is one of dozens of vegetable stands.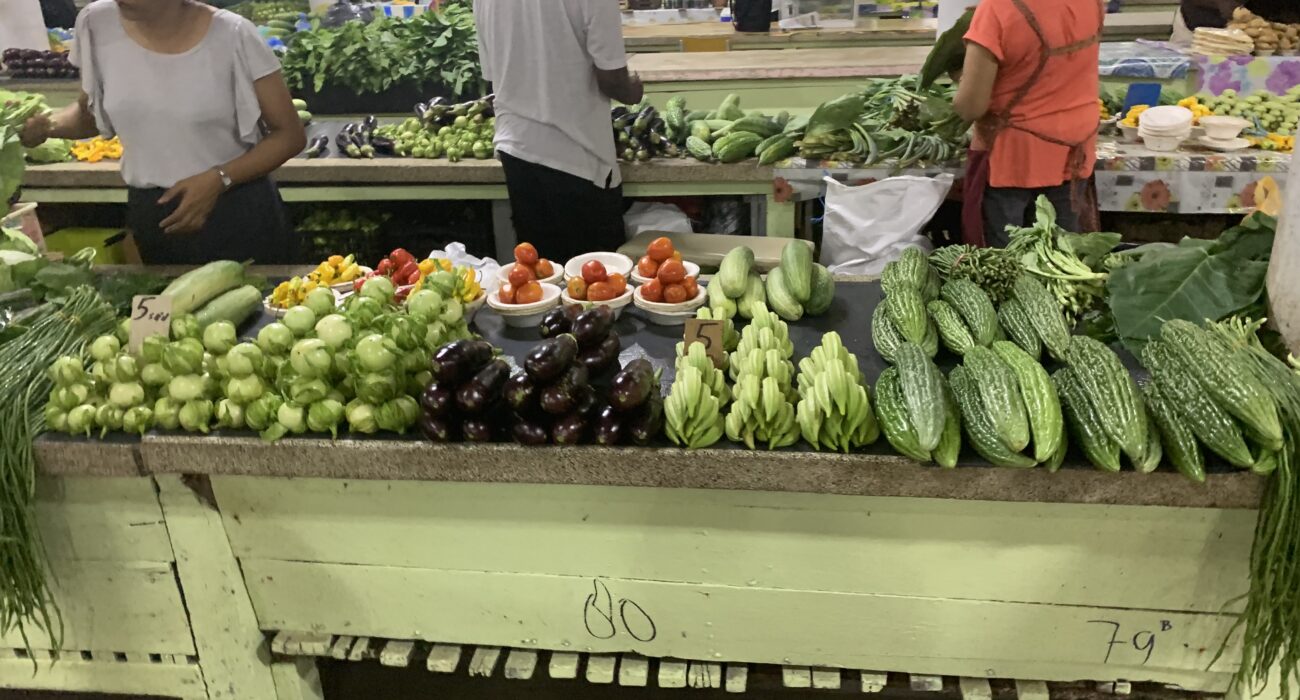 And here is the area with fresh fish.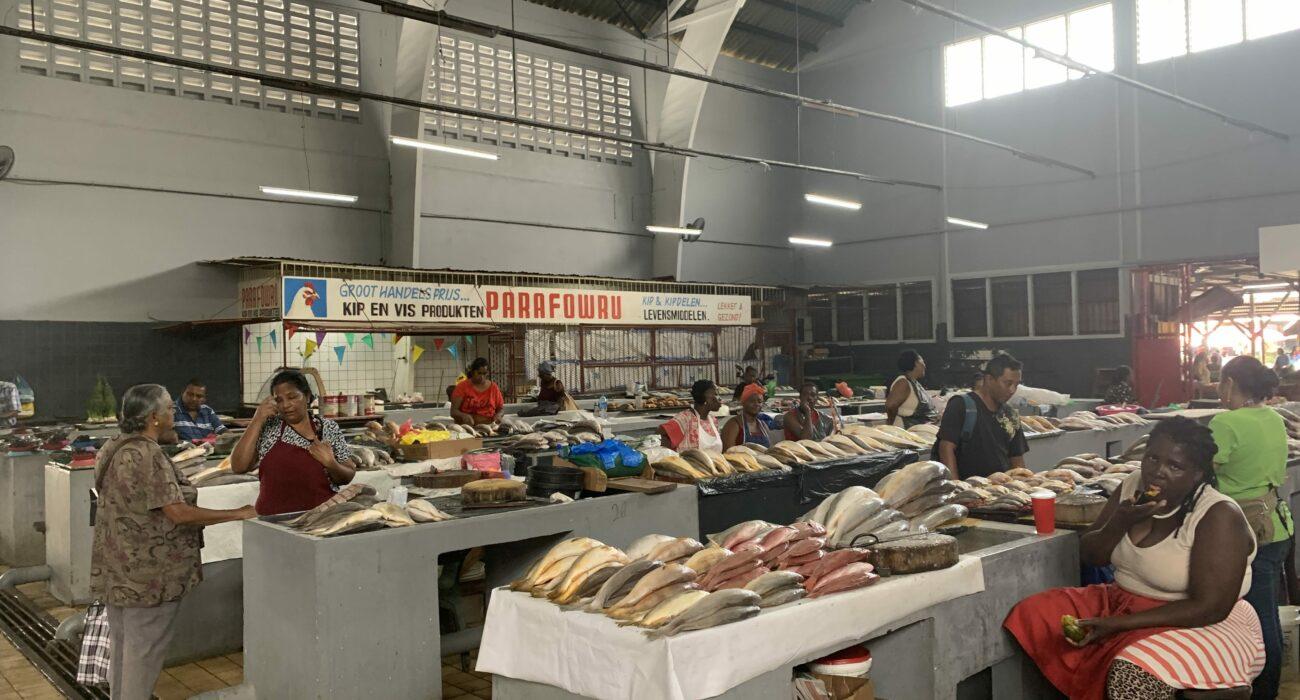 We purchased eggplant, greens, ginger, fish, a bottle of fresh extra virgin coconut oil and some fresh (non-alcoholic) ginger beer for ourselves. And then we were on our way.
We set up tables outside under a tent with three cooking stations. I was in charge of grilling skewered eggplant on a cast iron grill pan. The kids had never had eggplant cooking like that and impressively all but two tried it.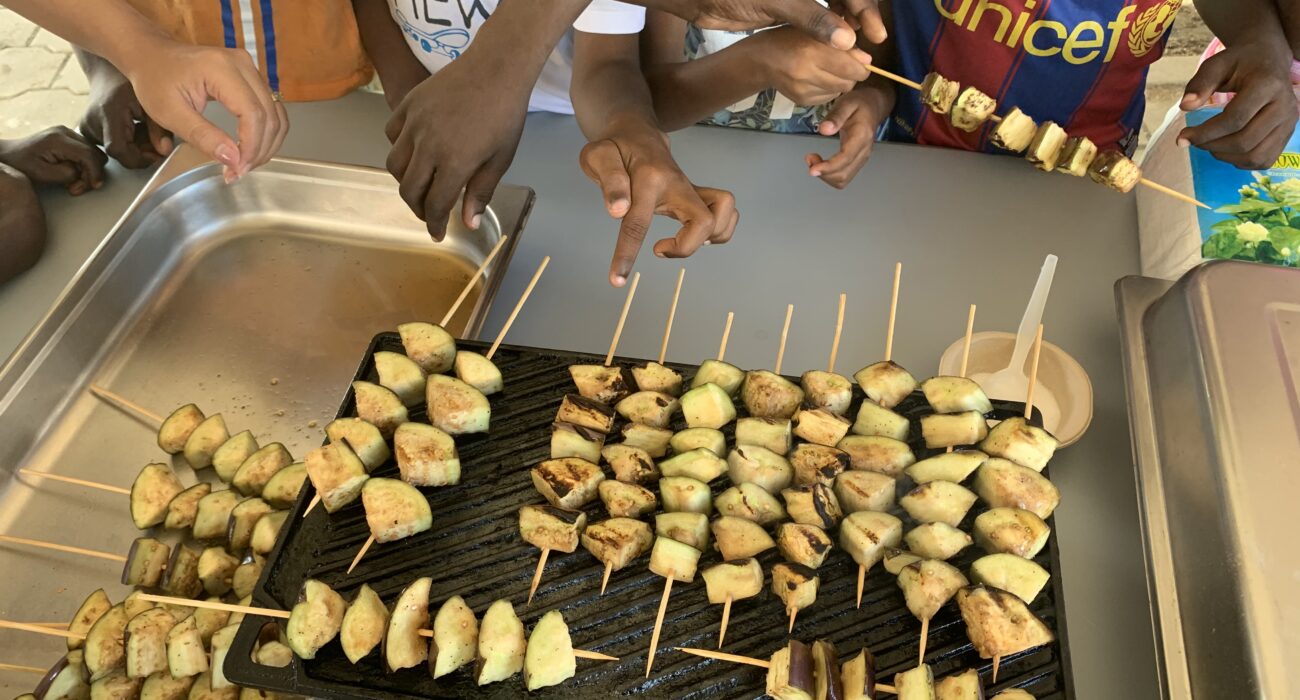 Joey cooked fish with the kids and another cook worked with them to make fried rice.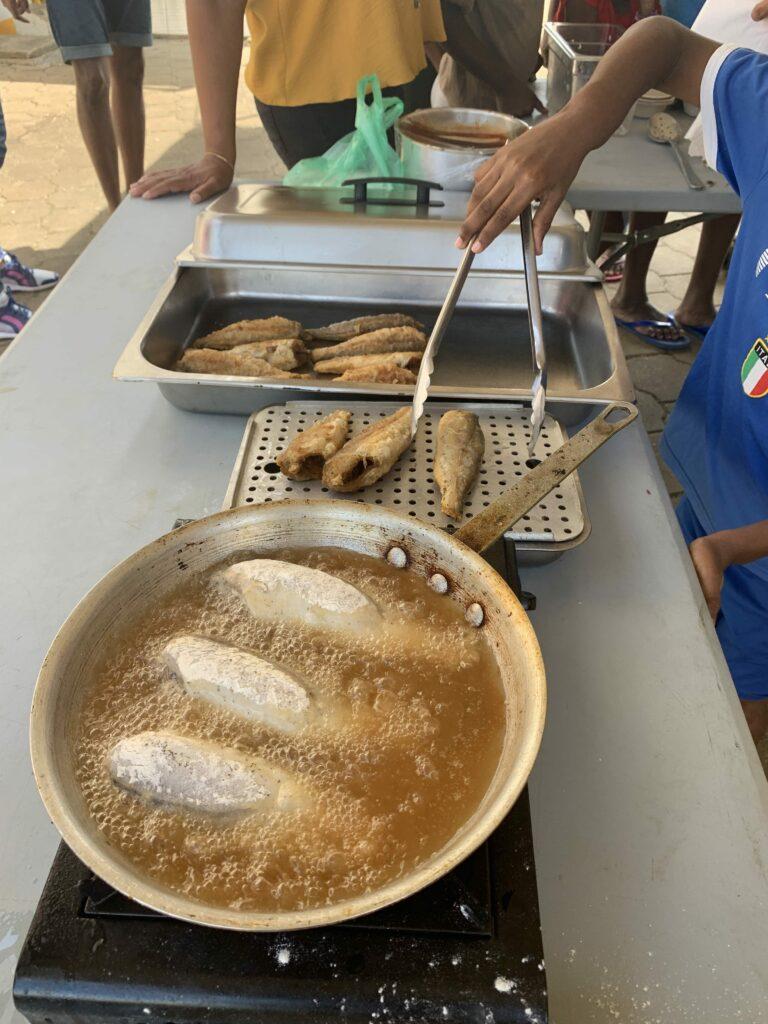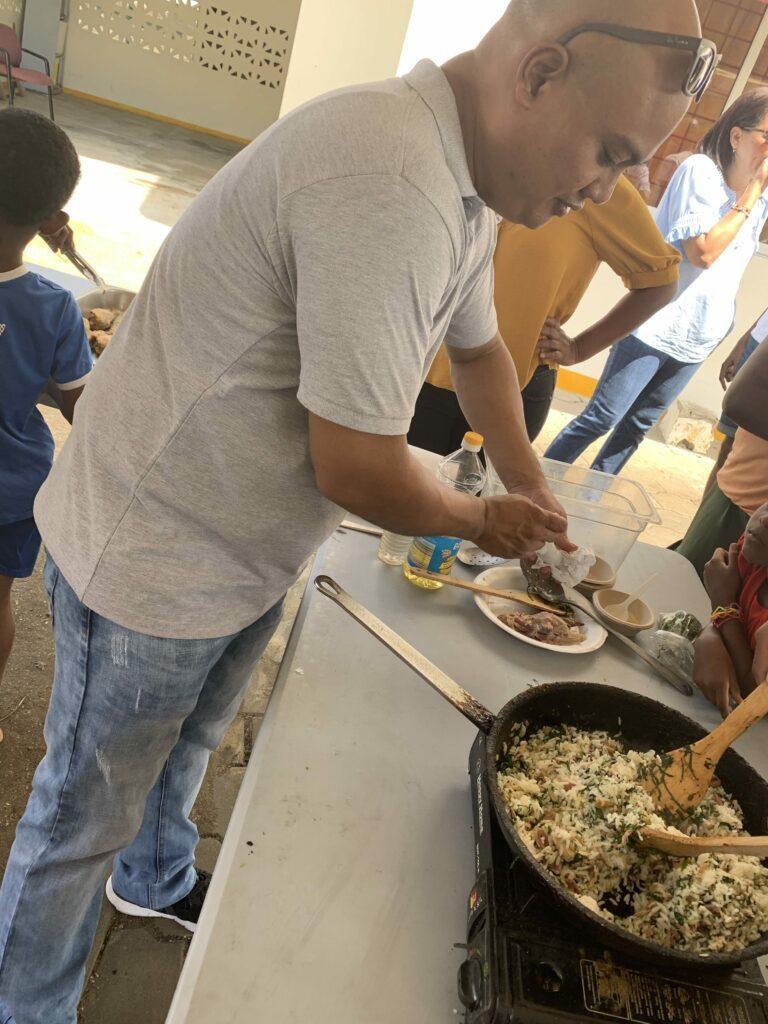 Then it was time for lunch. The US Ambassador to Suriname, Karen Williams, and the Public Affairs Officer, John Goshert, both joined us for lunch.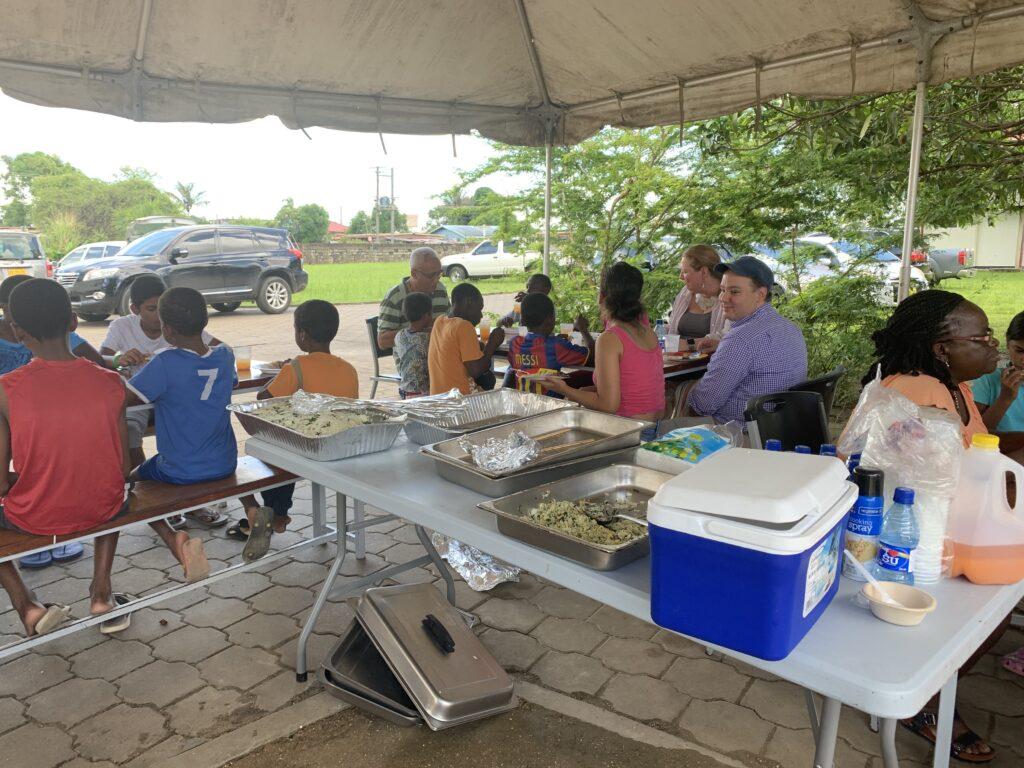 It was a fun day and the children seemed to really enjoy cooking with us.
To learn more about my trip to Suriname go to this blog post.
And to learn about the building of the greenhouse go this post.
Next, I'll be giving a presentation to food and farming professionals about Vermont's experience with the farm to table movement and ethos. More soon…