Our farm here at Sugarsnap is near and dear to our hearts. In addition to providing bounties of herbs and vegetables for our kitchen, it is a catalyst to our mission to progress the local food movement and provide the highest quality ingredients to our clients. Among the rows of squash and peas, you'll also find a variety of decorative and edible flowers that we use to embellish dinner tables and garnish cheese platters! Calendula, zinnia, marigold, borage, and snapdragon are the top five flowers we produce on the farm – each with their own unique aesthetic.
The first time I harvested flowers I was astonished by how many had blossomed in just a week's time – over 600 new buds had opened up!
The petals of the zinnia can be seen from anywhere in the field – spots of red, pink, orange, and yellow. These flowers hold up well in transportation and add a spectacular splash of color to an appetizer table.
Lemon gem marigolds are petite flowers with a light, citrusy scent – perfect for garnishing salads. Borage serves a similar purpose but stands out with its star-like shape and purplish-pink hues.
Snapdragon's are a favorite decorative flower, as their distinctive petals are often fancied to resemble the face of a miniature dragon.
Lastly, calendula is a common ingredient in a variety of dishes – ranging from German stews to Mediterranean salads. But we use them primarily as cut flowers. Their stem's residue left my fingers sticking together for hours after harvest, and on my bike ride home from the Intervale, a small bouquet of their orange petals poked out from my backpack.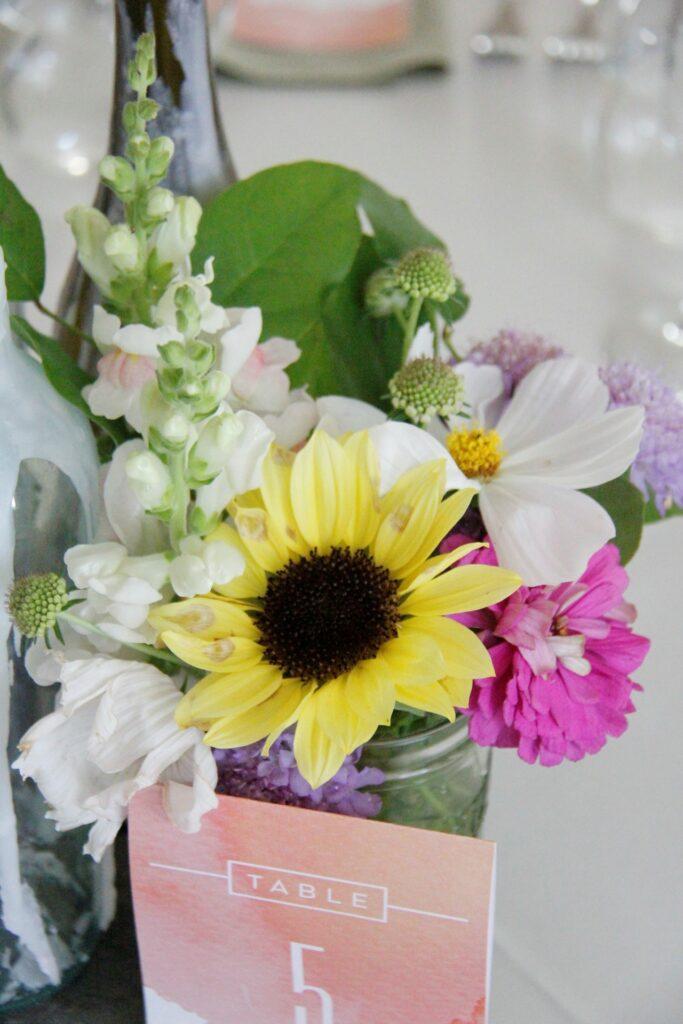 Farm to table need not only apply to food! Flowers add a great deal to any occasion and we're thankful to have the opportunity to adorn your events with the flora of Vermont.
by Natalie Palmer