By Abbey Duke
Catering businesses were impacted very early by the coronavirus pandemic. Starting on Wednesday, March 11th, over about 48 hours, we saw virtually all of our scheduled business for the next two months disappear.
At the time, I was at a catering conference in Las Vegas. So, here I was, with thousands of other caterers and event projessionals while we were all watching a train run into our businesses back home. It was a surreal experience, and as you can imagine, quite stressful. I got home from Las Vegas on Friday morning and drove straight to the office to start working on a plan.
By Sunday, I had laid off 6 out of 10 employees. And two days later, our small team launched Sugarsnap Market in the Time of COVID-19. Through this service, we have now made several hundred home deliveries of prepared meals, local produce and cheese, grocery staples and more.
We had a head start on this "pivot". We already had a catering delivery service that focused primarily on lunch for business meetings. Therefore, we had a deep list of menu items that we know transport well and work for delivery catering. Plus we already had the packaging and supplies we needed in stock. We were able to take menu items for the business-focused service and repackage them in smaller containers, so they serve 2-4 people instead of 8-10. And then we started adding items we already had in inventory, stuff like flour, yeast and oatmeal.
We have used our skills and experience with logistics and event planning to turn our back storage room into a "pick-pack" operation. We use plastic totes to stage orders before we head out on deliveries.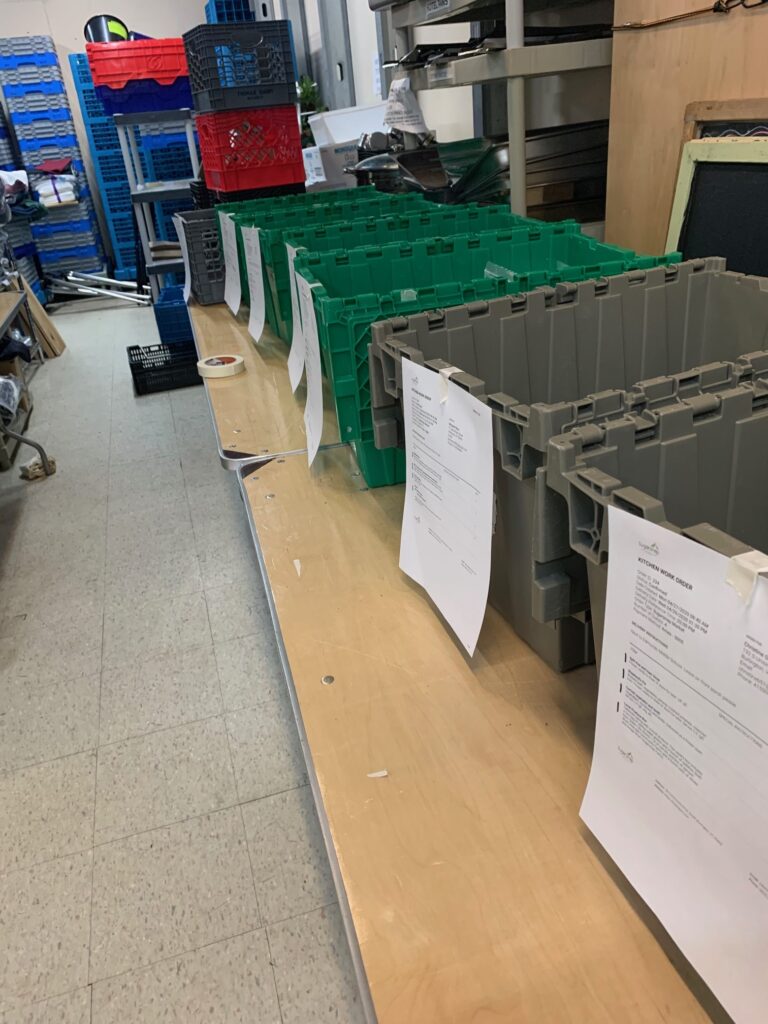 And here is a cart, loaded up for home deliveries yesterday.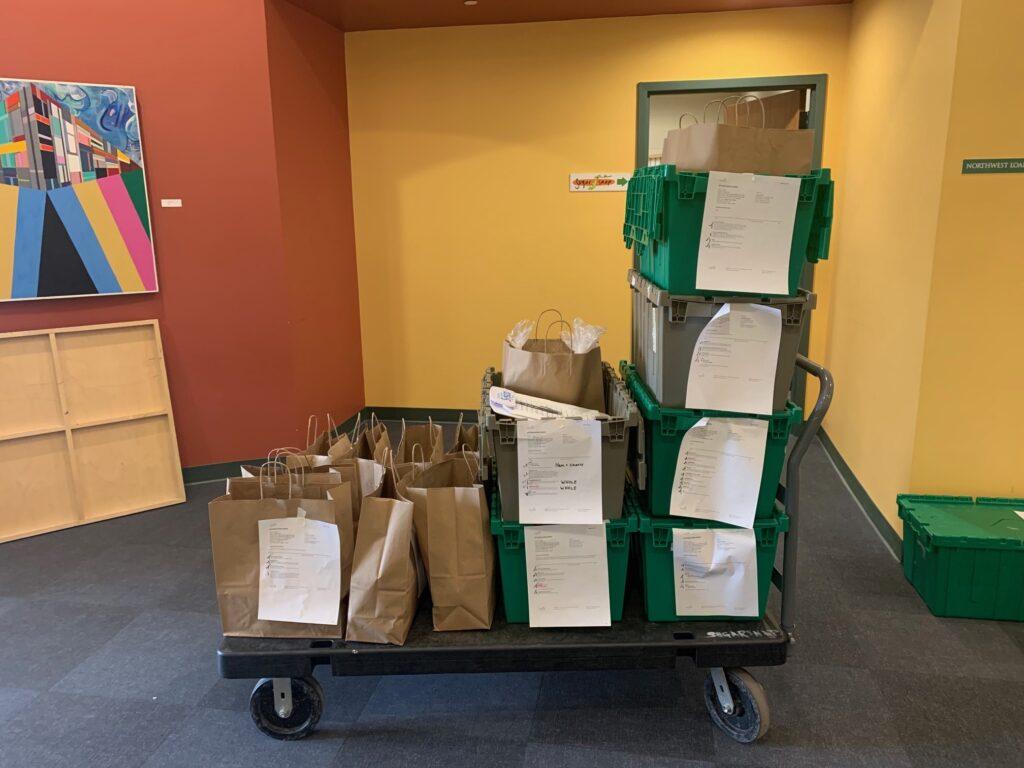 Our biggest day so far has been 35 home deliveries in one afternoon.
I have been able to bring back all of the Sugarsnap staff that can and want to return to work (two people are the primary caregivers for their children, so they have stayed home). And we are continuing to adapt, evolve and be creative.
We are also offering workplace delivery of individually packaged hot and cold meals (both ready to eat and ready to take home). And we are providing meals for frontline workers and vulnerable populations through donations and Frontline Foods Vermont.
We will continue to evolve the home delivery service with community needs. It has been gratifying to be able to be of service to our community right now, and we'll keep doing our best to be helpful.