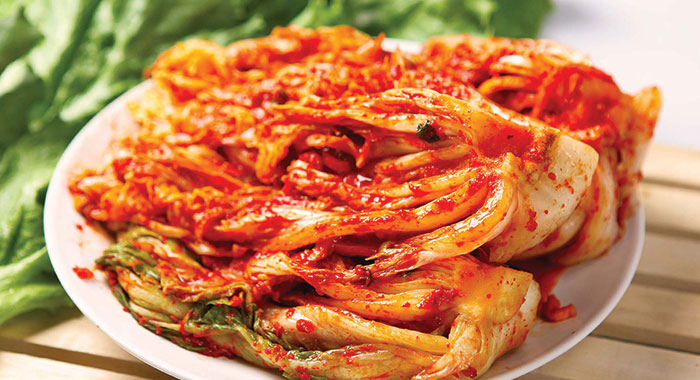 Sample Recipe Name
This was my grandmother's apple pie recipe. I have never seen another one quite like it. It will always be my favorite and has won me several first place prizes in local competitions. I hope it becomes one of your favorites as well!
Ingredients
2 carrots
2 hotdogs (cut into 1/8" pieces)
4.5oz fresh mozz cheese, diced and quartered
Instructions
In the first step, I core and rough chop (2"x1") the cabbage. For each batch, I end up using about 40 pounds of cabbage. Once the outer leaves and stems are discarded, this is eventually whittled down to about 30 pounds of chopped raw cabbage.
Next, I massage a several pounds of coarse salt into the cabbage leaves. After a few minutes, the salt causes the leaves to wilt and release water. This reaction continues to occur over the next 30 minutes, preparing the cabbage for fermentation.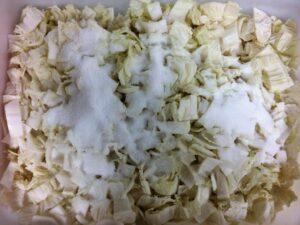 As the leaves wilt, I begin to prepare all of the other kimchi ingredients. Each batch calls for 10 pounds of peeled and shredded carrots, a pound of sliced scallions, and half a pound of coarsely chopped cilantro. After preparing and adding the above vegetables, I throw one pound of peeled garlic, one pound of cubed ginger, and two 28-oz bottles of sriracha into a food processer and blend until smooth.
Final Thoughts
Well that's all folks, hope you enjoyed this!