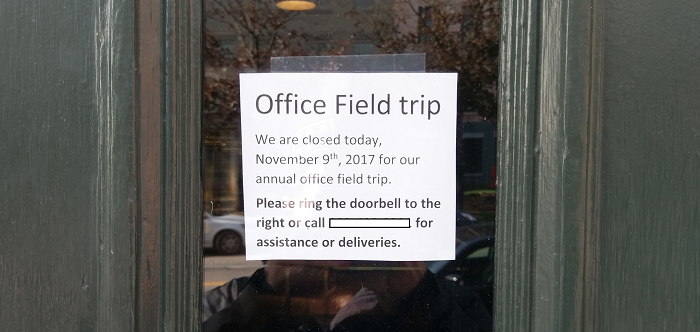 Who says field trips are only for kids? Getting out of the office as a team can be an excellent way to build teamwork, relieve stress, and increase productivity. What better way than a company field trip? However, that's not to say organizing an office field trip is without its logistical challenges. While the days of permission slips may be long gone, important considerations must be made regarding locations, transportation, and meals. We're here to make that last part easy.
While it may be tempting to think, "oh we'll just stop for some fast food, or pay a visit to a local restaurant," it may actually result in even more headache. Sitting a whole office at a restaurant can be a nearly impossible effort without an option to reserve a room or section ahead of time, and coordinating orders on the fly at a drive thru could lead to missed orders, and unhappy employees. That's where we come in…
We offer a range of quick, easy, and (most importantly) delicious meals well suited for an on the go situation like a company field trip. So when local architecture firm truexcullins contacted us looking for lunch options for their annual field trip, we had the perfect solution-- boxed lunch!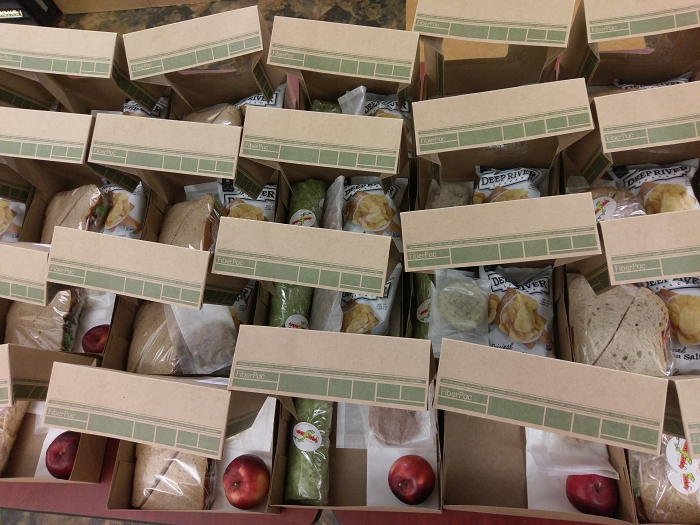 The folks at truexcullins selected the option of sandwich, chips, and a cookie for their lunches, with a few opting for a healthier dessert of fresh fruit. However, these aren't your basic brown bag peanut butter and jellies! From the Turkey Gobbler, loaded with roasted turkey, basil pesto, cranberry compote and provolone on fresh baked house made bread, to The Greek, a Mediterranean inspired wrap of house made hummus, feta cheese, roasted red pepper spread and fresh spinach, our signature offerings provide a hearty, delicious, and unique sandwich experience. Guests were able to select their preferred sandwich variety, dessert, and beverage and with selections in hand we got to work making sandwiches and filling boxes, labeling each with the sandwich variety and the guest name to make distribution on the go as stress-free as possible!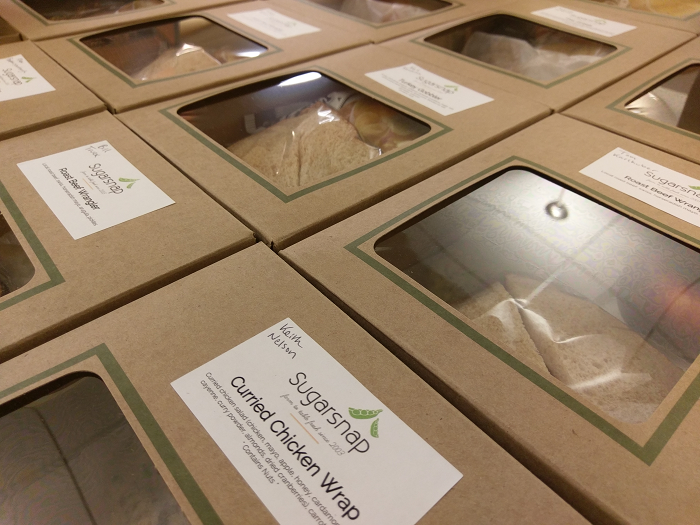 All the boxes filled and ready to go, we loaded up Snappy, our faithful delivery vehicle, and hit the road! With service throughout Chittenden county and beyond, we ensure prompt and professional delivery, and in the case of our friends at truexcullins were happy to set up in their main reception for grab and go as they loaded up for their office adventure!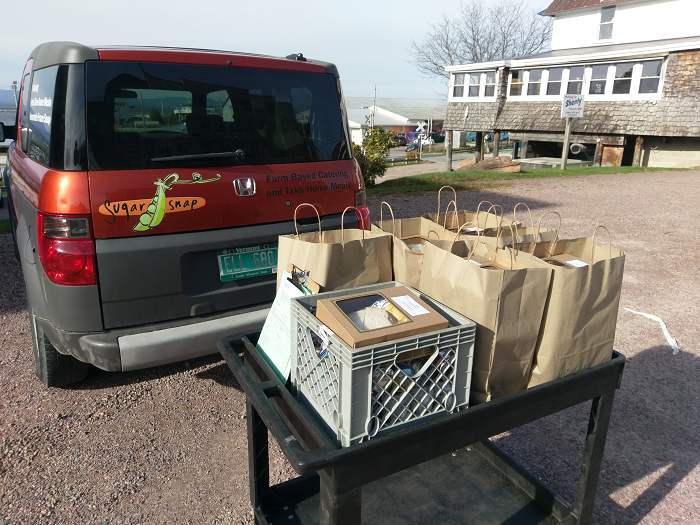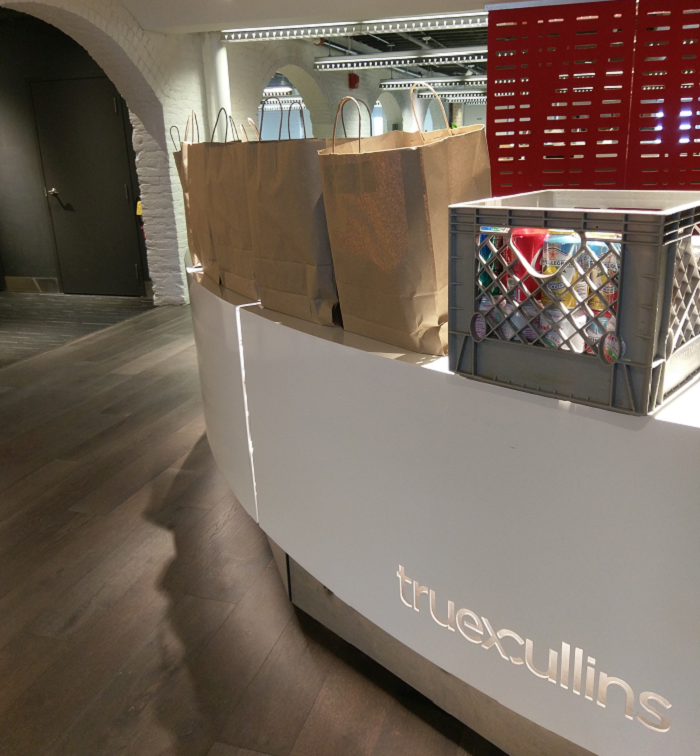 Thinking about organizing an office field trip? Need stress-free, easy to eat, easy to distribute lunches for your next corporate outing? Give us a call at 802.861.2951 or email us at catering@thesnapvt.com. We look forward to working with you!