The challenge? What to feed 70 hungry during a daylong work retreat.
Lunch during a work retreat should feel like a reward for all of your hard work, but not weigh you down for the hard work coming in the afternoon. We proposed a menu that was light and healthy but didn't sacrifice on flavor.
This menu also caters to a wide variety of eaters -- vegans, omnivores, gluten-free -- there was something (really a bunch of things) for everyone.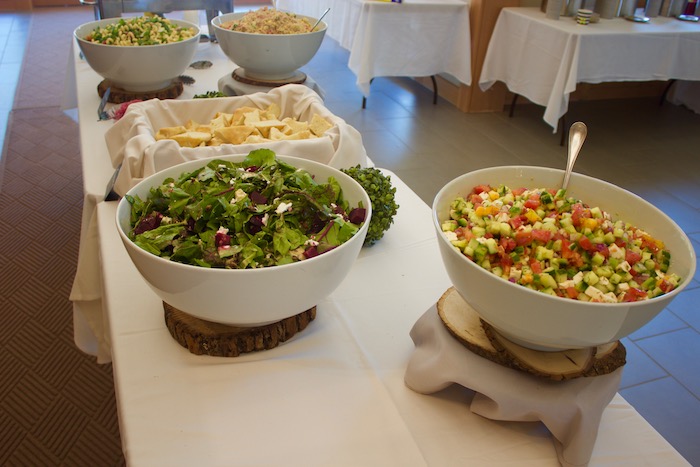 The Menu
~ Grilled Lemon Herb Chicken
~ Summer Quinoa Salad
~ Cucumber Tomato & Feta Salad
~ Italian Pasta Salad
~ Beet Green Salad
~ Focaccia
~ Assorted Cookie Platter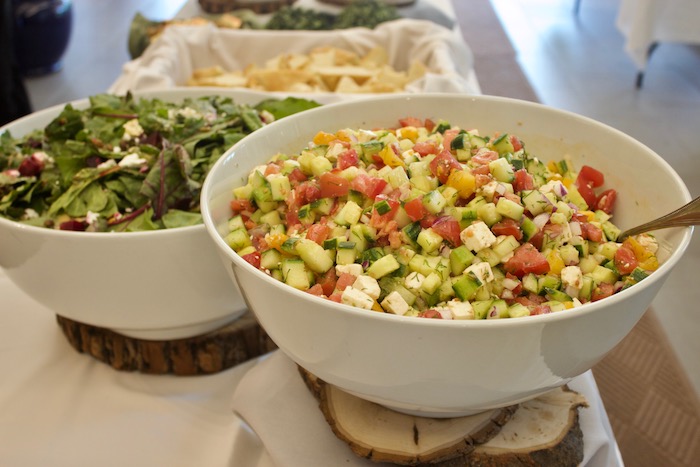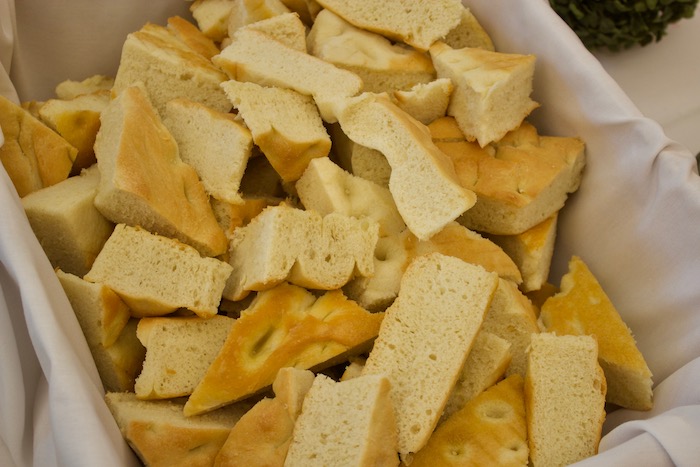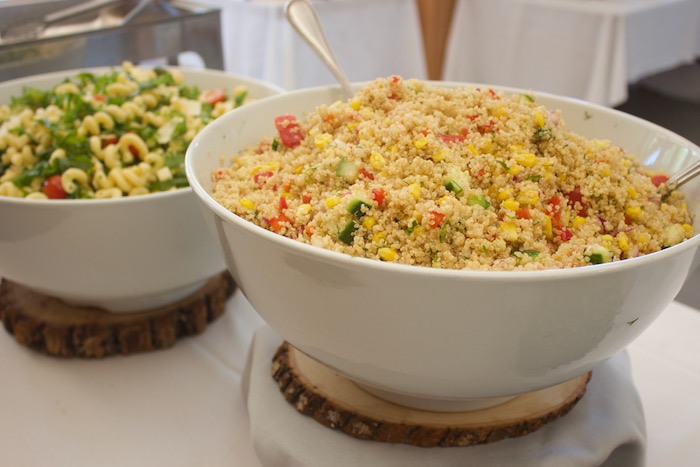 Naturally, the fan favorite was the platter of assorted cookies. We watched as the food began to dwindle but nothing went as quickly as the cookies baked fresh from Sam that very morning. One minute there was a full plate, the next minute there was nothing left but a pile of crumbs and a mere chocolate chip. All the cookies are a part of our Cookies for Good program which donates at least 35% of the cookie purchases to COTS shelter and prevention programs.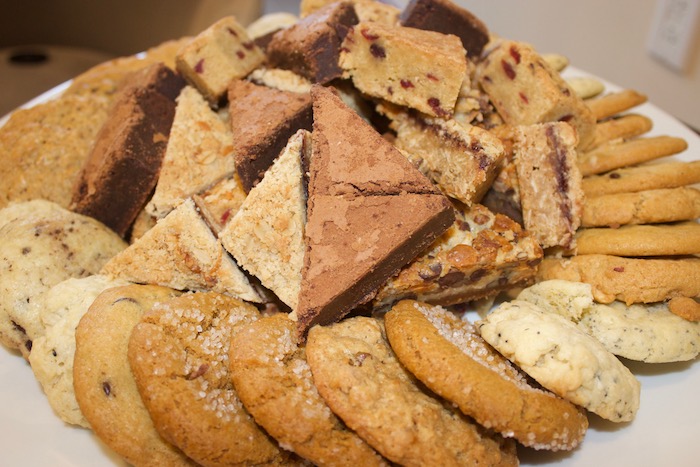 Cookies for Good
~ Lemon Poppy Seed
~ Chocolate Chip
~ Oatmeal Raisin
~ Java Hazelnut
~ Peanut Butter
~ Double Chocolate Cherry Almond
~ Bittersweet Chocolate Orange
~ Ginger Molasses
~ Coconut Cardamom with Black Sesame Seed
~ Dessert Bars
The UVM Alumni House was a great location for this event, as the building provided both indoor and outdoor space to accommodate lunch. Individuals were able to enjoy their meal with a breath of fresh air on the hot Vermont day. Many individuals had time to both indulge in food, and rejuvenate on a nice walk around the block, before getting back to business. We saw nothing but smiling faces as the guests enjoyed a freeing break from orientation to eat and enjoy the sun, before diving right back into work.