When most people think about getting everyone together for a milestone, they generally think of birthdays, graduations, baby showers and other celebratory moments. Funerals are not top of mind. These events are difficult to plan because losing people we care about is difficult. We're deeply sorry for your loss and are here to support you during this time.
We provide funeral catering for families across Vermont with the utmost sensitivity and care. Catering should be the last thing you should have to worry about on a day meant for grieving, remembering your loved one and celebrating their life with family and friends. We can put together a food and beverage plan that involves all of your important details. Short notice is not an issue for us.
Drop-Off & Full-Service


Whether you're interested in a platter or buffet, our team can provide your memorial service with our freshest offerings, prompt drop-off service and setup at your home or church. We can also provide full service, which includes customized menus and bar service.
Kristen and the rest of the team did an amazing job at my mom's memorial. Everything was tasty, on time and beautiful. And they were so caring. Kristen noticed that I was busy greeting everyone and brought me a seltzer. They went over the top with cleanup. I really can't say enough how great it was and what it meant to me to have perfect strangers be so professional and so kind.  - Mary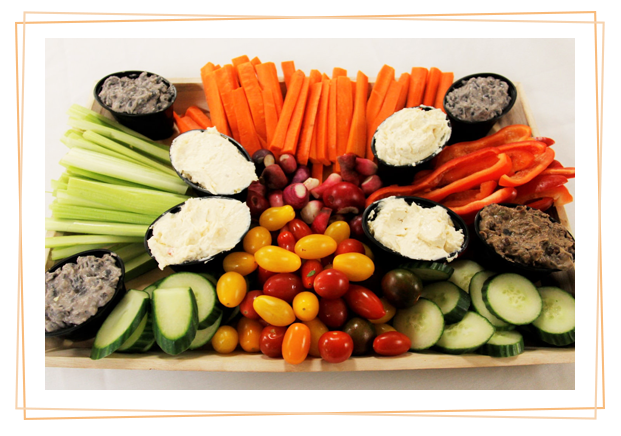 Flexible Timing & Thoughtful Attention
Each of our packages comes with a variety of options that are available within three days' notice. We understand that loss is oftentimes unexpected, therefore we also have options that we can accommodate with less than three days' notice. Our attentive team has the experience to work diligently and efficiently during this sensitive time.
If you need help arranging a day around the loss of your loved one, we're ready to help in any way we can. Simply fill out our form or give us a call at (802) 861-2951.