A local bank was looking to host an awards party. Their goal was an atmosphere that allowed everyone to mingle and talk to each other all while having a dinner with great food. Our solution? Small plate stations.
With small plate stations, guests go to each station for an appetizer-sized portion of food. Then, they go to another station for more food (or right back to the same one). It allows for a grazing style dinner that both encourages mingling and allows for a range of dietary needs. There is plenty of food, so no one goes home hungry.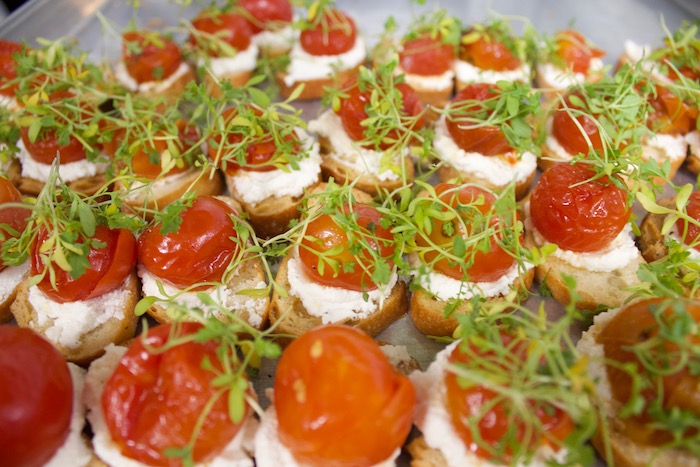 The Menu
Farmer's Market Table
An assortment of local cheeses, charcuterie, and seasonal vegetables served with condiments and dips
Summer Appetizer Trio
Melon prosciutto skewer, roasted red pepper canapés, and roasted cherry tomato with lemon ricotta
Salad In a Cup
Garden salad with carrots, radish, and cucumber served with maple balsamic vinaigrette
Flatbread Station
Includes three varieties of housemate flatbreads, served with parmesan cheese and red pepper flakes:
Three Cheese & Herb
Pesto Chicken
Sausage & Peppers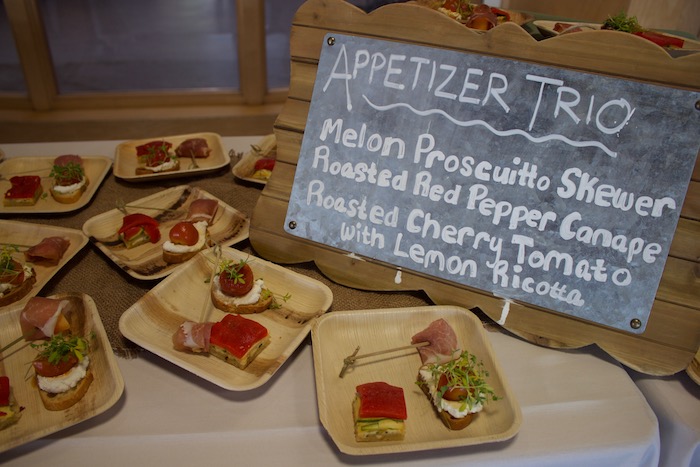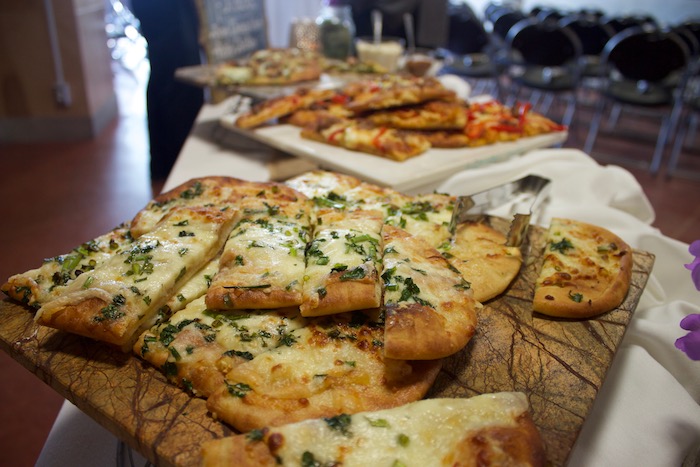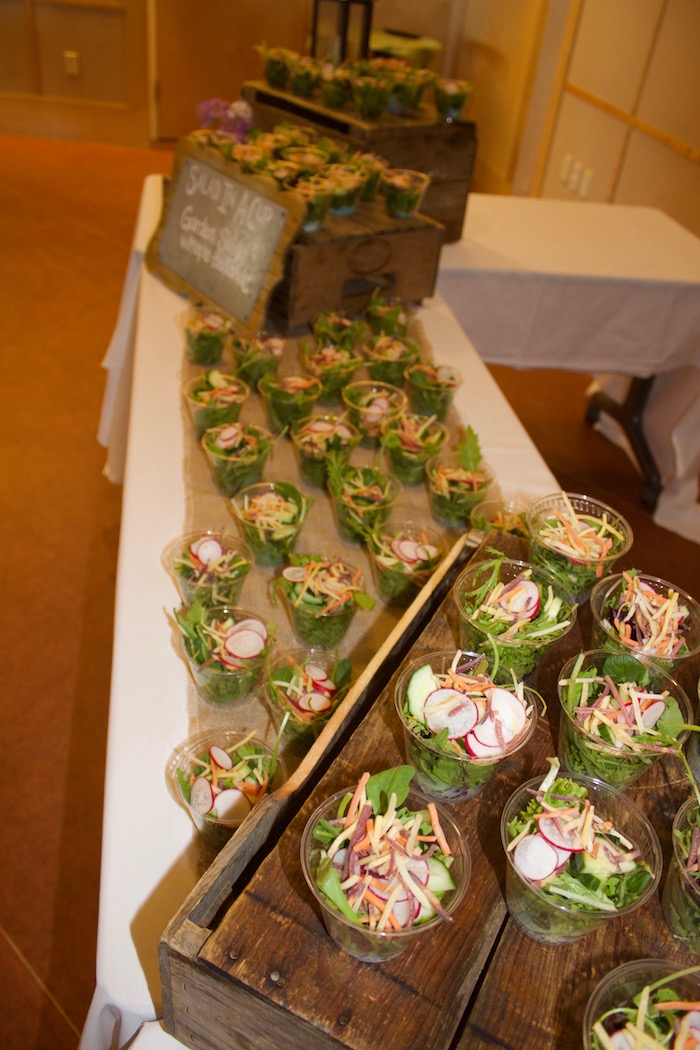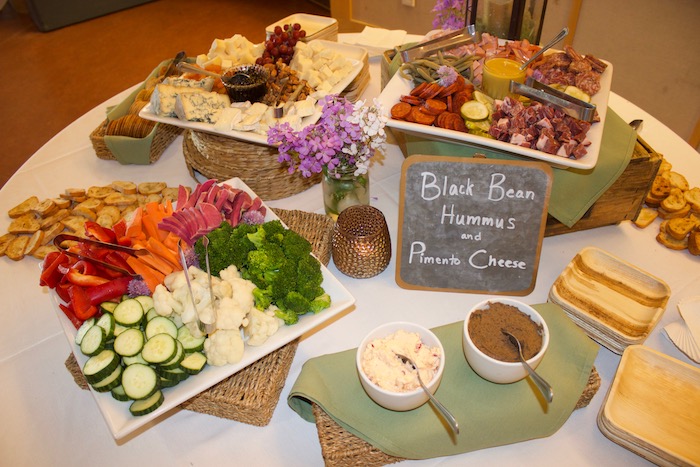 Food was not the only thing provided. As guests mingled around, picking up small appetizer plates, they were also able to stop by the bar where we were serving an assortment of wine, local beers, and cider. There was not a sad face in the crowd as the night went on, all in preparation for the company awards. Thanks to the beautiful Lakeside Hall at ECHO, we were able to accommodate seating for the whole party. As the awards came to an end and the applause became silent, the guests were given the opportunity to snack and mingle before heading home for the night.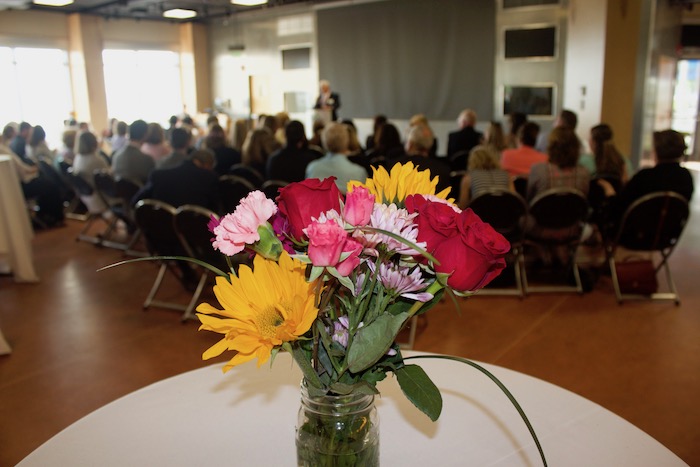 The night was a success. Rain or shine ECHO is a great location to host an event. This particular one ended just in time for guests to exit out the back door to the pavilion where they were amazed by the views. They witnessed the sun casting beautiful brushstrokes of colors over the water of Lake Champlain, before it disappeared behind the Adirondacks.