At Sugarsnap, we believe that the health of our business is integrated into the health of our community. As citizens, it is our obligation to do what we can to participate in the community and help wherever we can.
Cookies for Good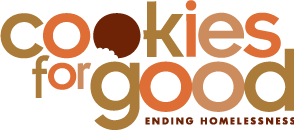 Since 2010, we have been donating 35% of all proceeds from our cookie sales to COTS (the Committee on Temporary Shelter). It's like having a permanent bake sale. If you buy cookies through Sugarsnap, whether it is part of a lunch catering package, 1 cookie in our retail cafe or 20 boxes for corporate gifts, you are supporting COTS. As of the end of 2016, this has brought $60,347 to COTS to help fund programs for homeless prevention. We are very proud to be part of this program and to support such a vital and well run organization.
Cookies for Good was started and has succeeded due to the support and vision of Cabot Creamery.
Donations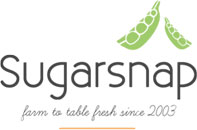 We donate food, catering services and gift certificates to many community organizations. Upcoming events that we are supporting with donated food include a film opening for the Special Olympics of Vermont and Spectrum's Empty Bowl dinner.
To put in a donation request, please contact us. We review donation requests about every two weeks.