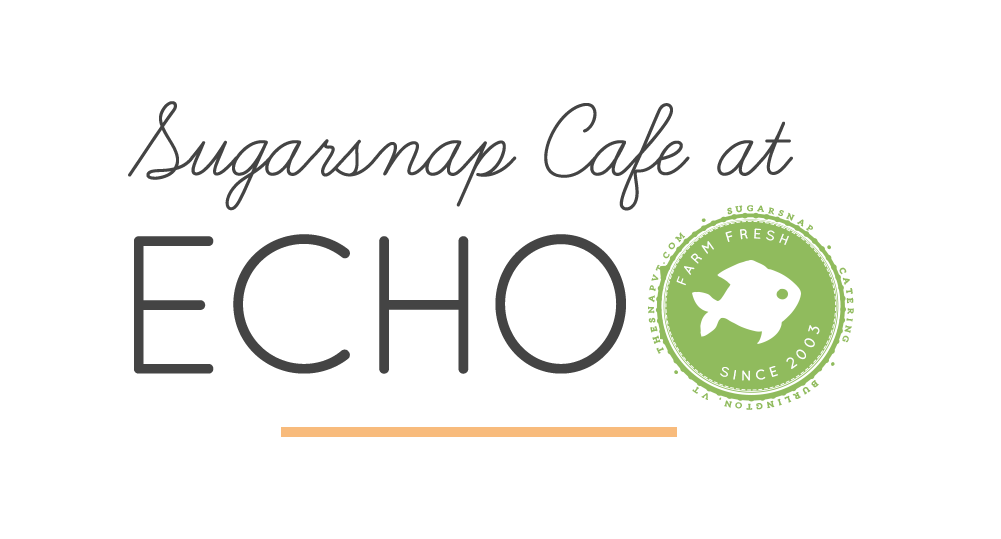 ECHO Cafe closed
Our last day running the ECHO cafe was on 9/5. Thanks so much for your support and patronage.
Events at ECHO
Sugarsnap is the exclusive food and beverage caterer at ECHO. We hope you will consider hosting an event here. Sugarsnap has catered weddings, private parties, and events of all types at ECHO. Please contact us if you have any questions regarding our involvement with events at ECHO.
It's also a great location for kids' birthday parties. Sugarsnap can provide lunch and a birthday cake (or any food choice) through our catering service.
Our location
1 College Street
Burlington, VT 05401

Open 7 days a week
10:00 a.m. - 3:00 p.m.